Your relevant information – always within reach for everyone, from everywhere.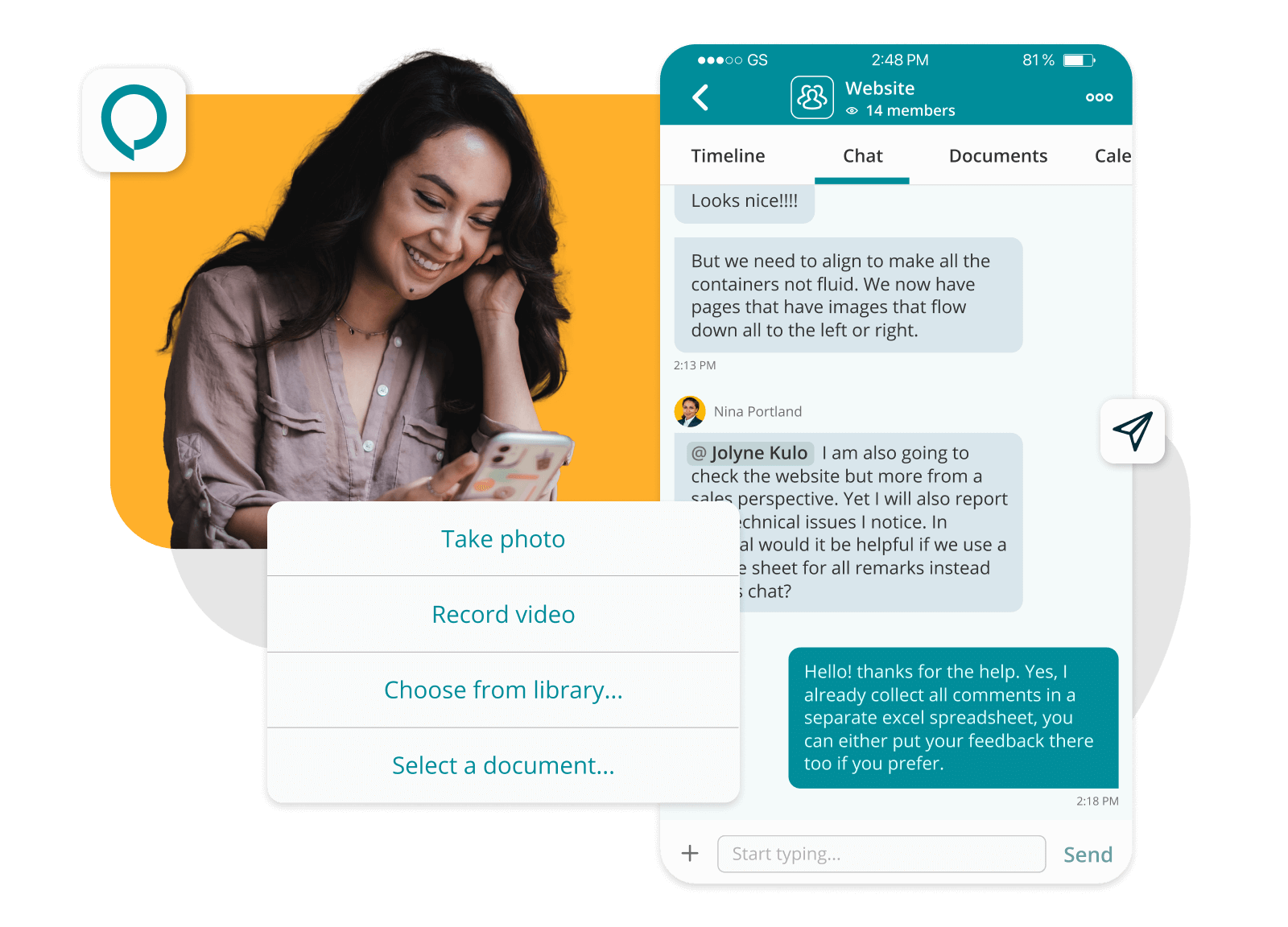 Everyone up to date, always and everywhere
Always access to relevant information, always aware of important developments. Whether you want to share information concerning the organisation, their team or strictly individual matters, from manuals and work schedules to new standards and guidelines, the Employee App makes it possible. From home, at a warehouse or at a construction site. Even when they're on their way to a customer, communication is swift and smooth with the Plek Employee App. This is how you increase productivity.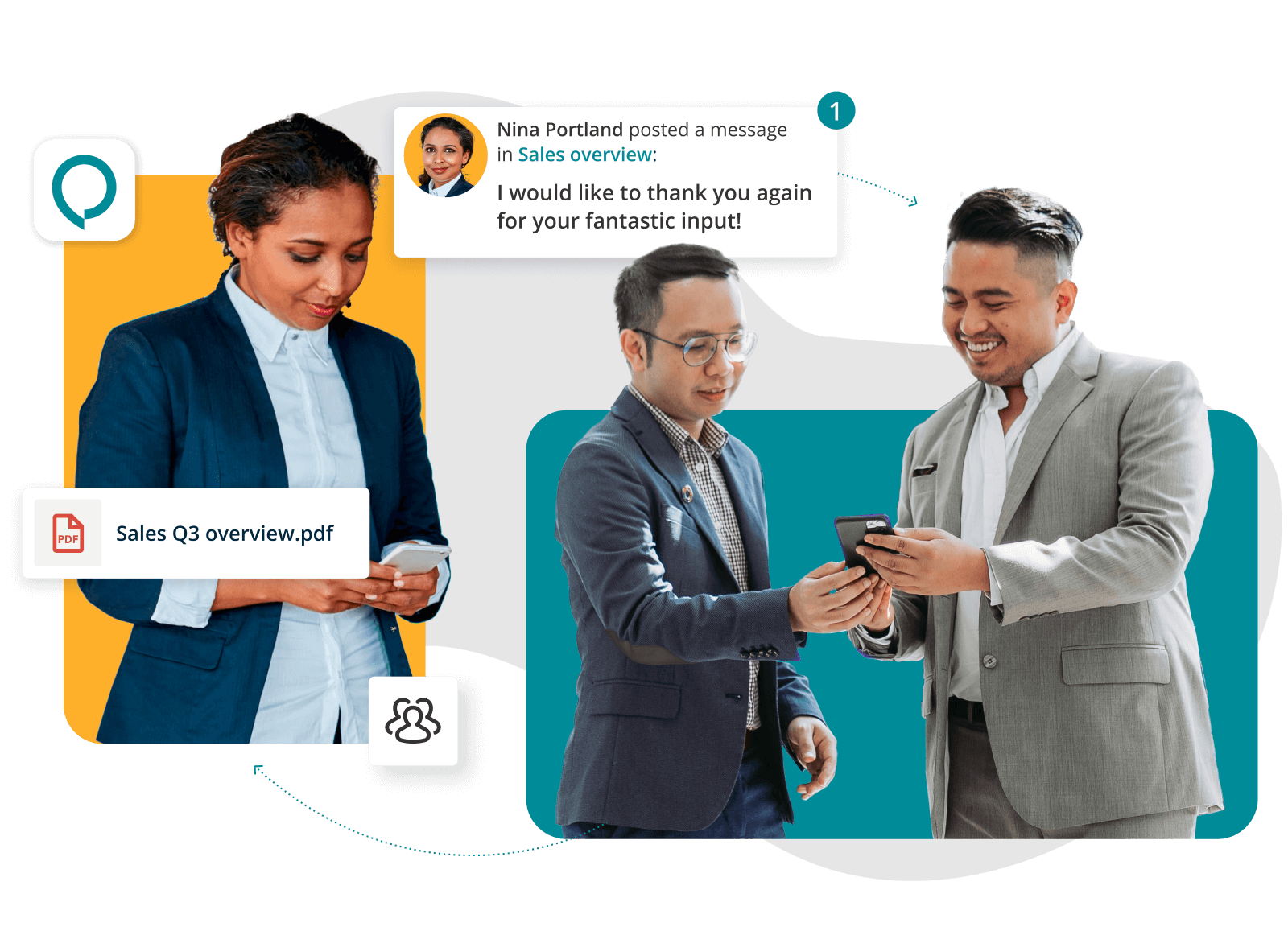 Drive your connectedness
The Plek Employee App boosts connectedness. A quick moment of alignment with your colleagues before you hit the next meeting? Communicating and sharing information was never this easy. And employees feel more connected with each other and with the organisation.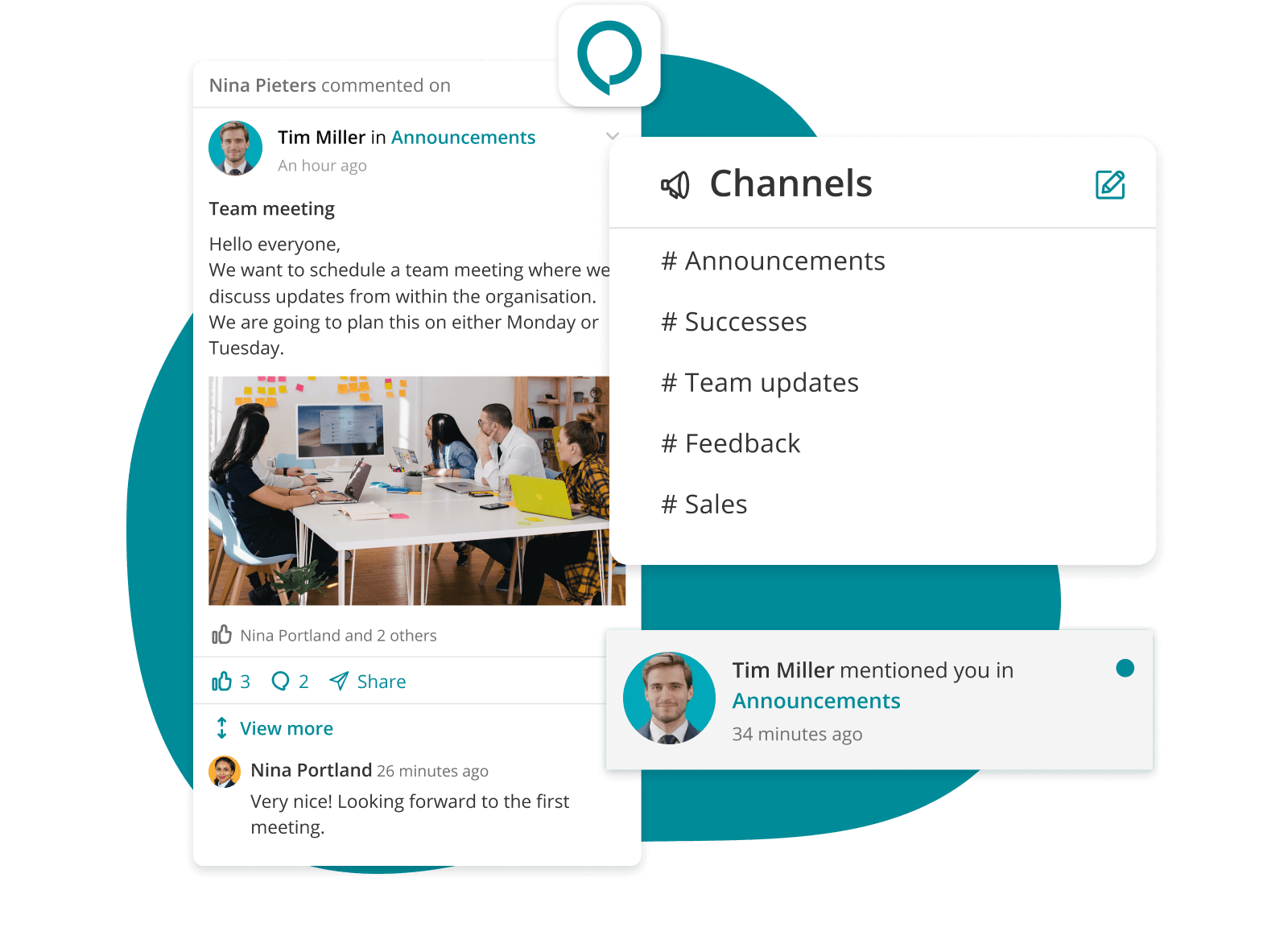 There is a Plek for everyone
Plek can be fully customised to any individual requirements, allowing every user to create their own environment. Users can set your own channels and groups, along with backgrounds and colours. This not only promotes adoption of the app, it also ensures that everyone can work with a Plek that is strictly personal.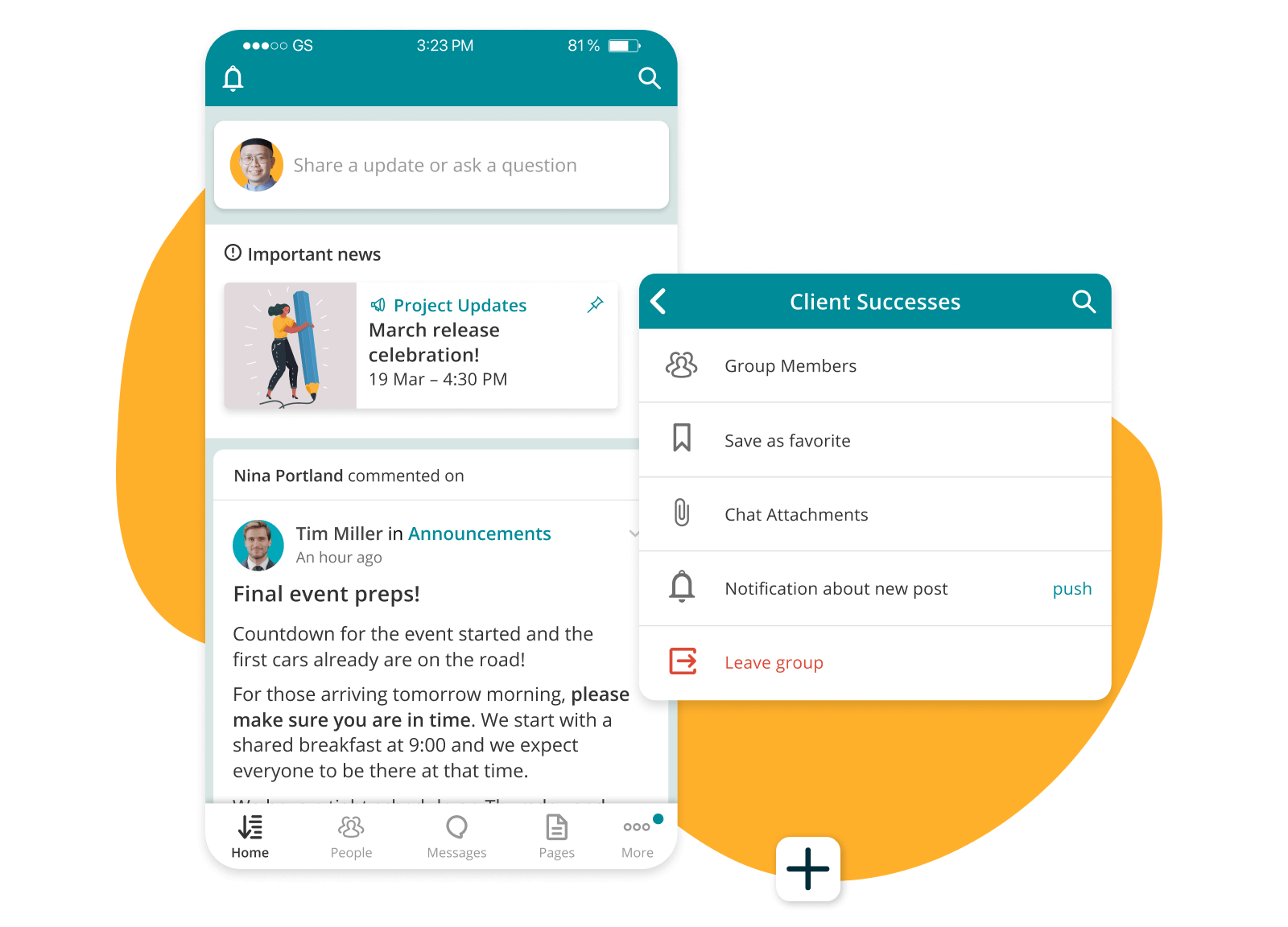 This is what sets Plek apart
Platform
User-friendly, fast and complete
Platform
Features
Smooth sharing of messages, documents, photos, videos and events
Features
Users
Rapid adoption: new users hit the ground running
Users
SSO
Single sign-on and integration with Office 365, SharePoint and Google
SSO
Chat
Individual and group chats, safer than WhatsApp
Chat
Desktop & Mobile
Works seamlessly from desktop, tablet and phone – both iOS and Android
Desktop & Mobile
ISO 27001
Compliant with ISO 27001 and Baseline Informatiebeveiliging Overheid (BIO: the framework of standards for Dutch government institutions)
ISO 27001
App with your team. Securely.
Just as easy and mobile as WhatsApp – but in a secure, protected environment. With the implementation of the strictest security rules, Plek meets the highest requirements to guarantee safety. Curious about the possibilities for your organization?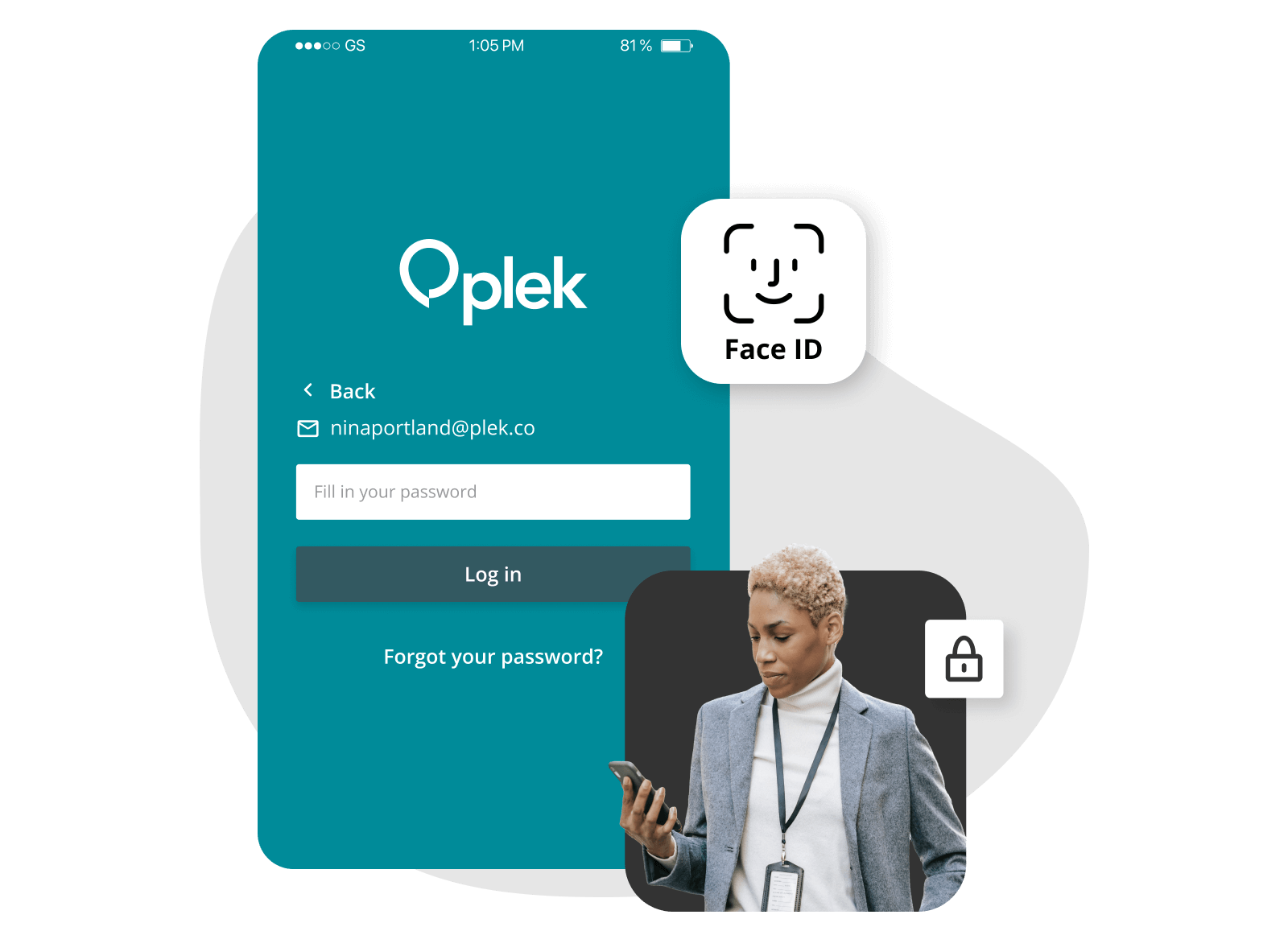 Curious about all the possibilities?