Connect, engage and grow productivity
With end-to-end employee experience, dialogue and communication.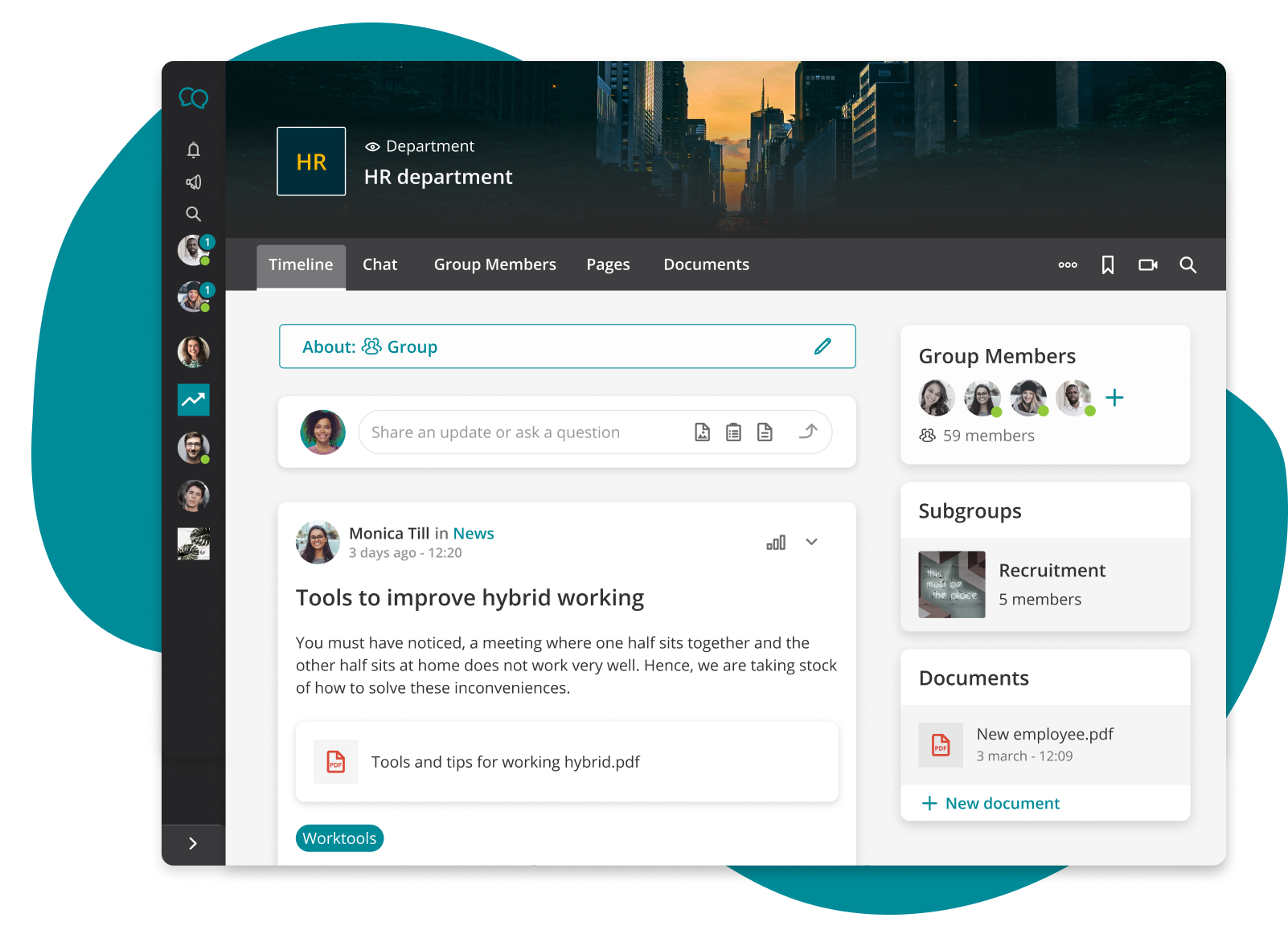 Create connections and realise objectives through dialogue
Plek provides a single digital environment for all your top-down and bottom-up communication – whether it concerns your strategy, organisation-wide topics or team developments. Key information is always easily accessible, either in Plek or through integrations. Staff members can respond immediately and engage with each other. This makes your communication more meaningful, while driving discussion and knowledge sharing.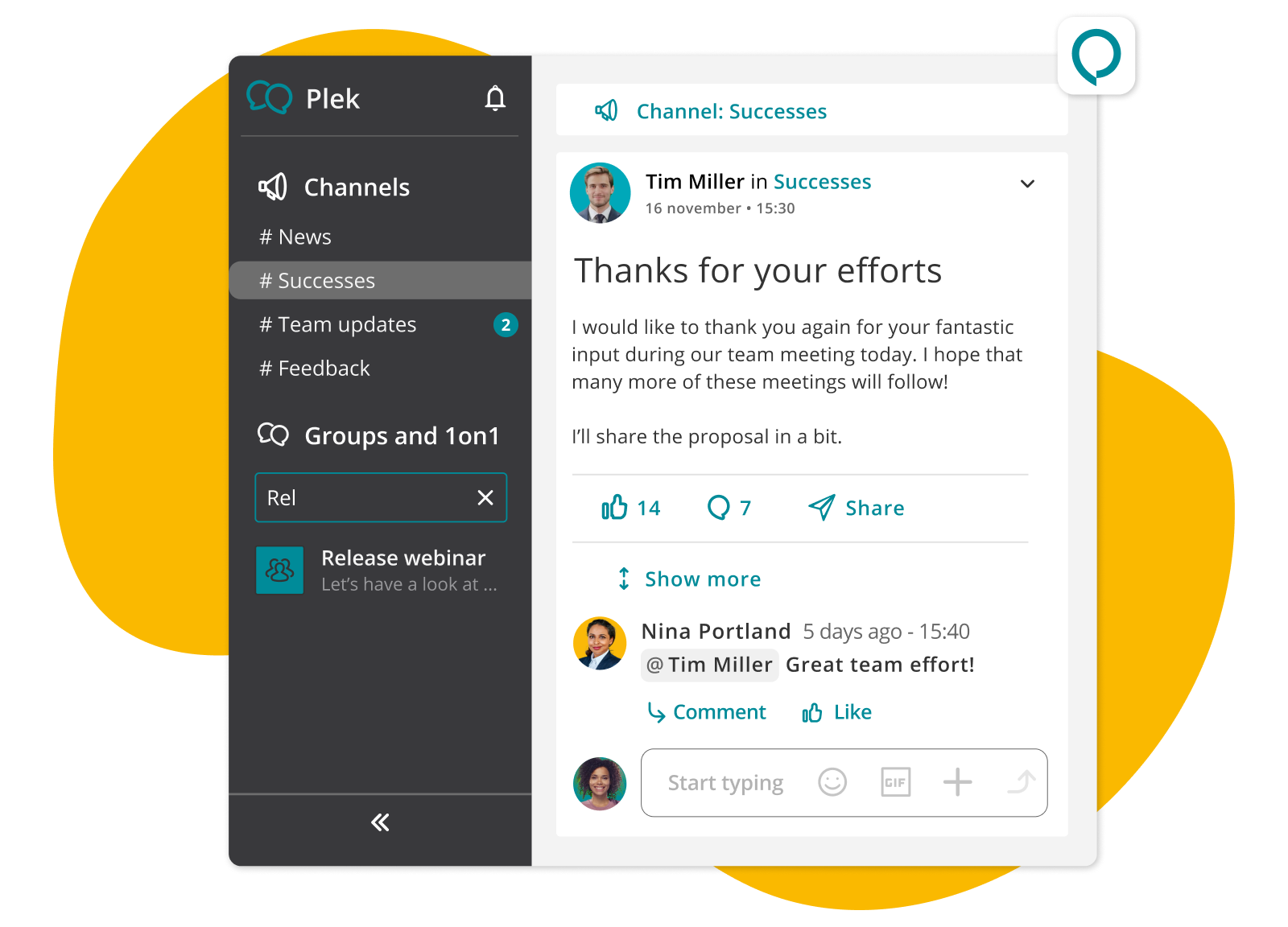 Connect with every individual
You can onboard employees and guide them through new standards and instructions, perhaps related to compliance or security. Help them adopt new guidelines in a pace that suits them. Customise based on data-driven insights that reveal what's really going on. This will boost your employees' engagement and their productivity.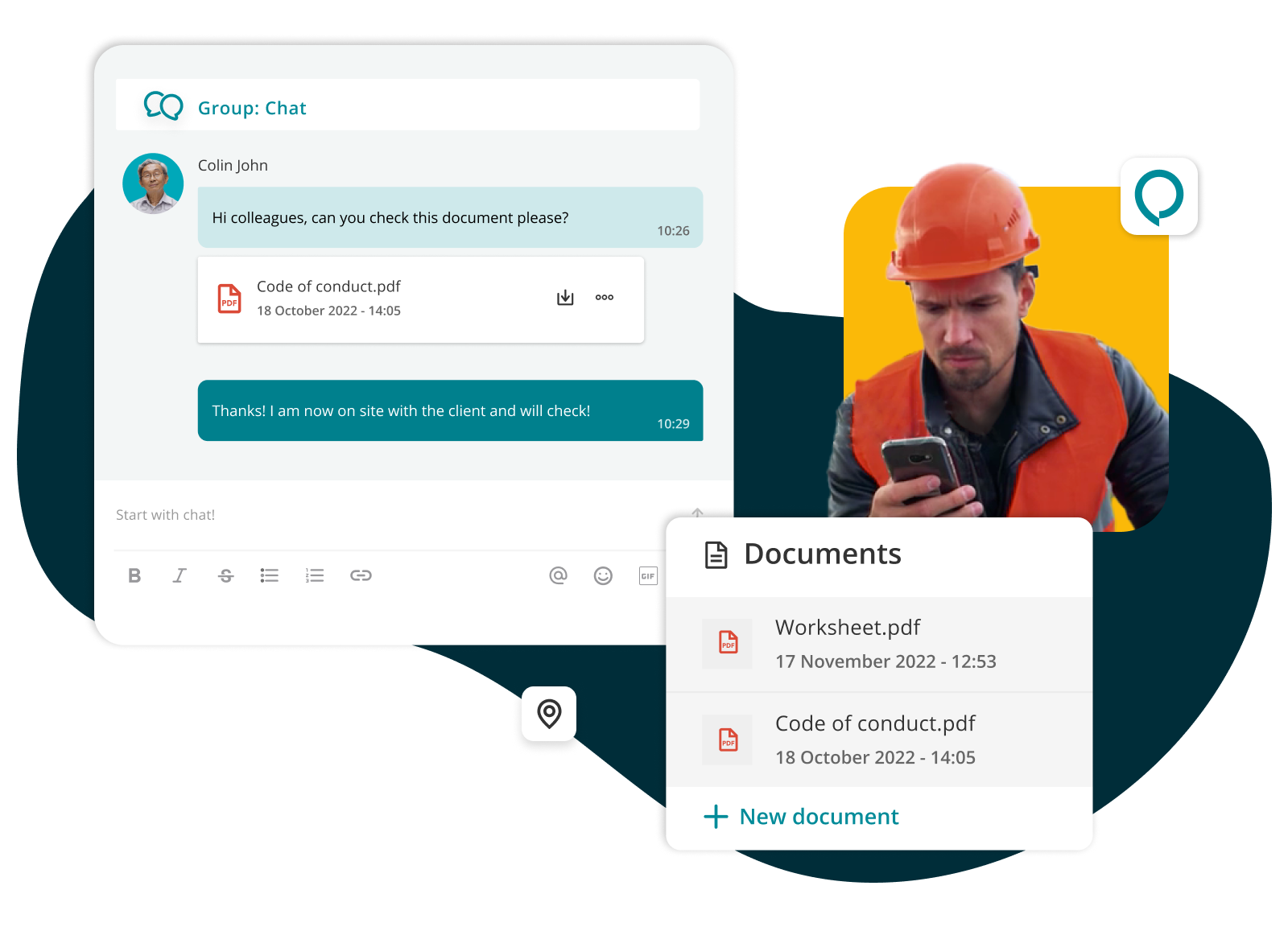 Design the best employee experience
One environment instead of several. Our modular solutions allow you to design the best employee experience. This way you make it easy for employees and you improve their experience.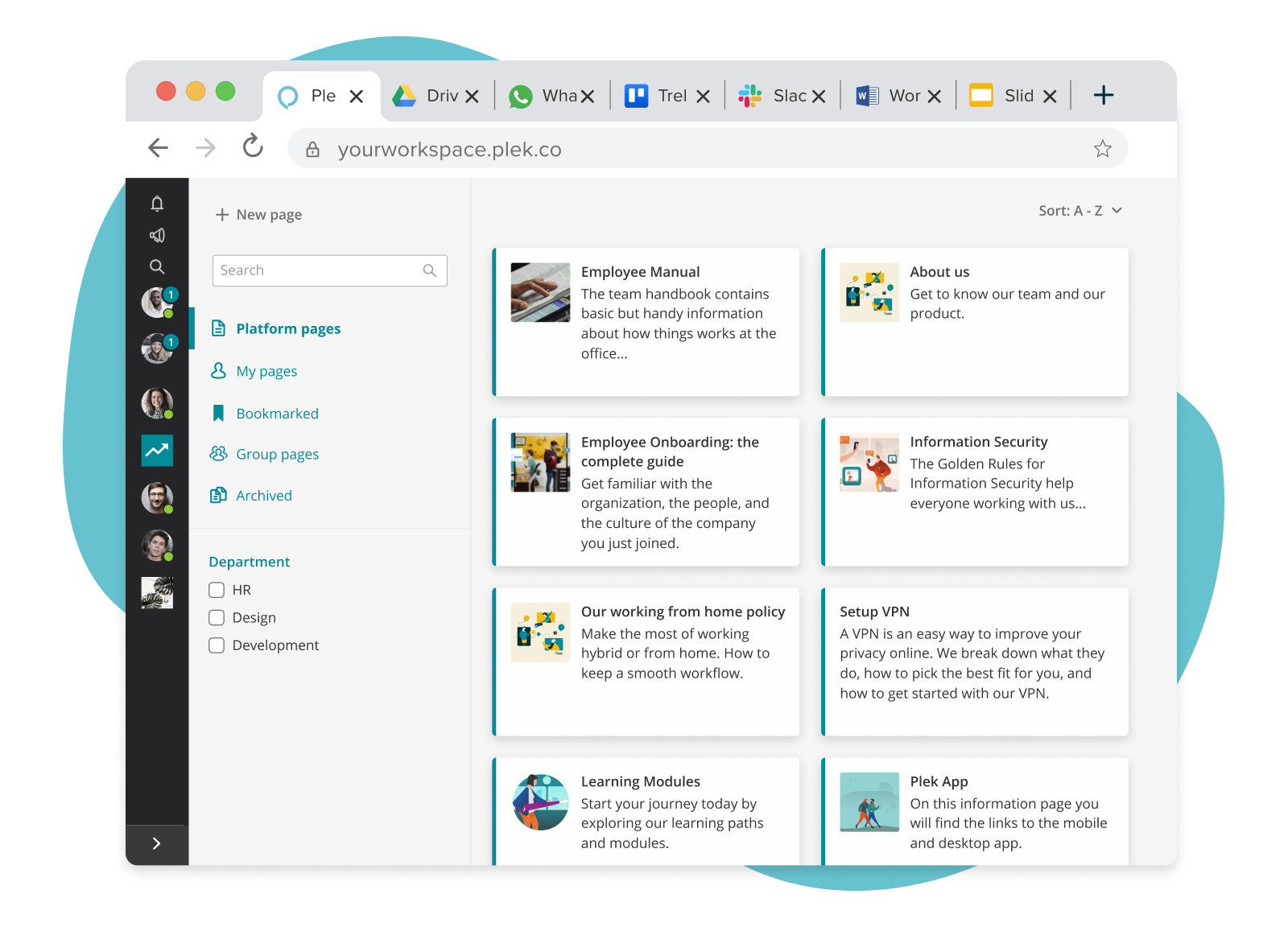 Hit the ground running
Our approach ensures that users can hit the ground running. This allows for a successful implementation, after which we help you grow further. Don't worry, we've literally done this hundreds of times!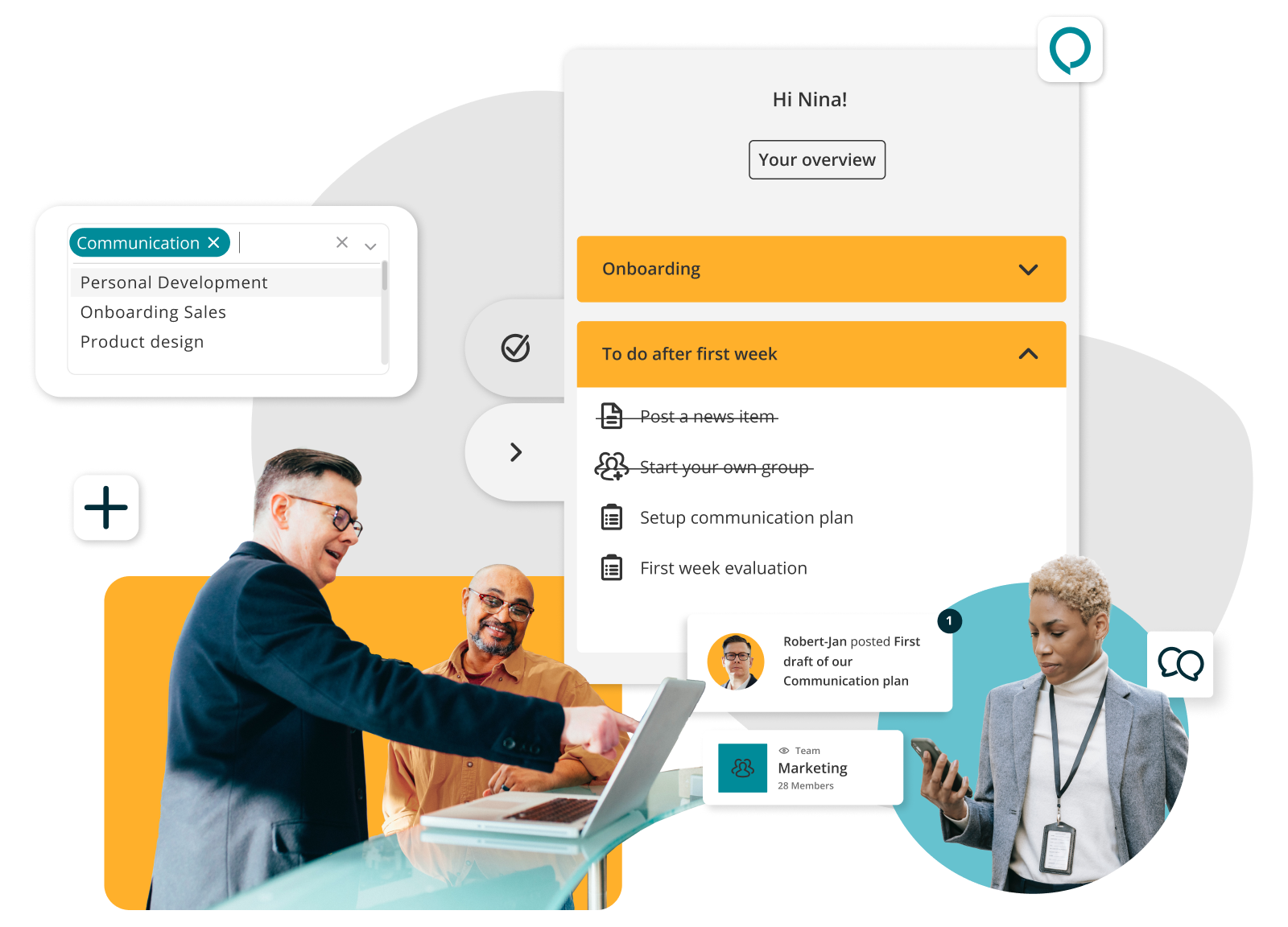 The premier digital platform for your employee experience and communication