Your smart Activation Manager: personal and effective
Plan ahead with automated, multi-step onboarding, campaigns, feedback, dialogue and compliance. Individual support with impeccable timing.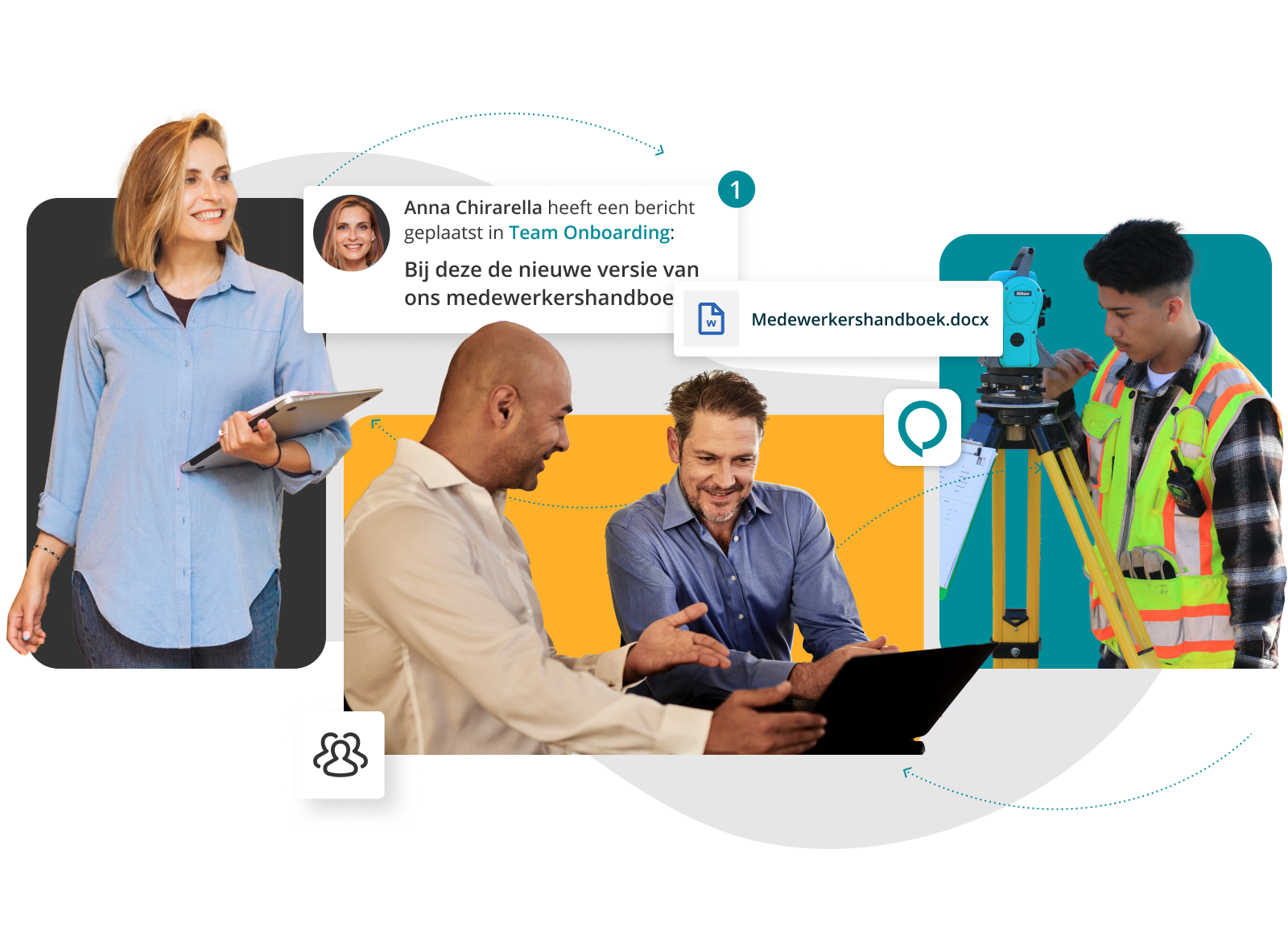 Set up onboarding, feedback, dialogue, campaigns and compliance – and create a single, consistent experience.
The Activation Manager is here to help you arrange and automate your activities, bringing together all separate initiatives to create a holistic, personalised experience.

Here are some examples of the types of activities you can combine:
O

nboardin

g activities – everything from preboarding to onboarding for your new role, department or organisation. From videos to checklists and from training to feedback.

Feedback – about how your team performs or how your tribe collaborates. Biannual 360-degree feedback or feedback on team offboarding. Any feedback that adds value.

Dialogue – engage in Smart Conversations and join the dialogue. Talk about the company strategy, agility, a change programme and more.
Internal campaigns – launch multi-step campaigns to inform and engage your employees. Why not share a video every other day and follow it up with a feedback round? How about disseminating HR info in stages?

Updates and tests – periodic updates, for example on new products, information security or compliance. If desired, follow up with a test or quiz.

Work with your smart Activation Manager
Use Plek's Activation manager to set up flows to reach the right people at the right time, based on specific triggers and conditions.
A flow consists of:
Your target audience, defined on the basis of groups, roles, or other criteria.
One or more steps. Think of watching a video, reading content, checking a document, uploading a video, answering questions, doing a quiz, engaging in a dialogue, etc.
Your planning and triggers. Maybe your employee's first day in a new role or team. Perhaps three weeks after the first onboarding week. A month after a certain change, etc.
Options for repetition and reminders, to be more effective.
A range of communication options. For example, will you use the app or go through desktop? With what type of notification? When does the audience need a reminder?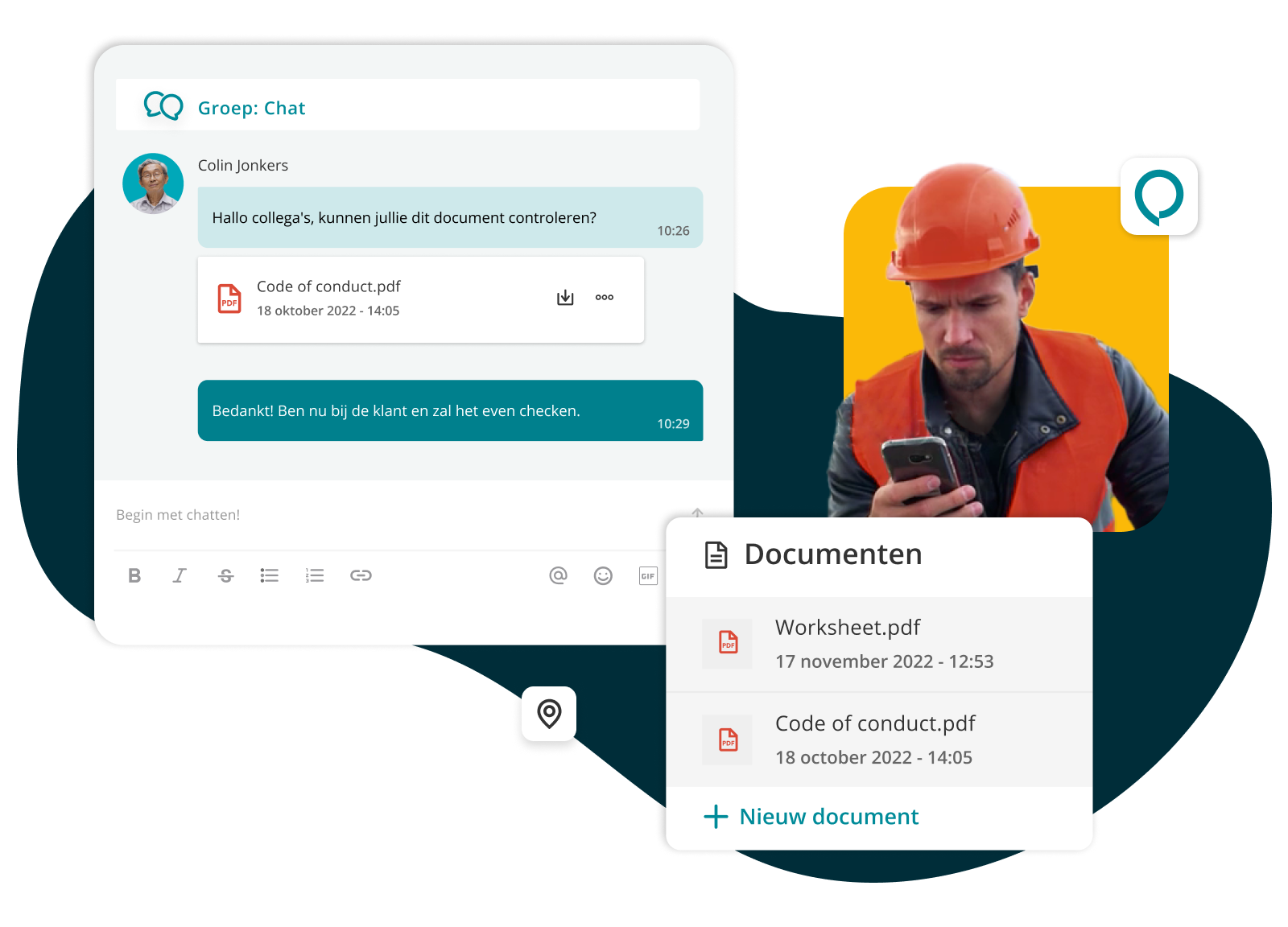 Organise it with the Activation Manager
With your smart Activation Manager, you set up an automated flow – whether you are an executive, HR officer, communications or compliance specialist.
Preboarding
Make your new colleagues feel at home as soon as possible, so that they can be productive. Set up tailored preboarding for various employee groups.
Preboarding
Team onboarding
New team members are off to a flying start with information about their new team and role, introduction videos, checklists and other key documents.
Team onboarding
Role onboarding
Let your employees hit the ground running in their new role, with relevant role information, introduction videos, check lists and other key documents.
Role onboarding
Team feedback
Ask your employees frequently about their team's performance and collaboration with other teams.
Team feedback
Multi-step campaigns
Set up step-by-step campaigns and follow up with surveys or feedback. All perfectly timed for your audience.
Multi-step campaigns
Compliance refreshers
Every so often, your employees automatically receive a refresher video, instructions or a short test about compliance, security or ethical conduct.
Compliance refreshers
Collect input gradually
Engage your colleagues step by step. Explain a component of your strategy every other day, followed by a feedback request. Ask questions about a new product and invite responses and feedback.
Collect input gradually
Share and test knowledge
Keep knowledge up to date in a fun way: share expertise and use quizzes for testing.
Share and test knowledge
Frequent checklists
Take care of your employees and assure quality with frequent checklists – every week, every month, or after a signal.
Frequent checklists
360-degree feedback
Provide your employees with an objective and balanced impression, with solid action points for development.
360-degree feedback
Onboarding feedback
After their onboarding – for a new role, team or department – employees automatically receive questions about their start and what they need now.
Onboarding feedback
Onboarding checklist
Managers and other stakeholders automatically receive an onboarding checklist concerning the new team members.
Onboarding checklist
Strategic dialogue
Colleagues are gradually introduced to the concepts of the new strategy and engage in a dialogue. Plek creates personas based on their perspectives.
Want to know more? Read more about onboarding, structural feedback or strategic dialogue with Plek.
Strategic dialogue
Micro learning: better outcomes through gradual knowledge sharing and feedback collection
What is the most effective? Building expertise gradually or giving all information at once? One-time knowledge sharing, or repeated, step-by-step teachings, looking at the subject from shifting perspectives? Only sending information, or collecting feedback as well?

It is often better to communicate and share knowledge step by step. To repeat, test and collect feedback. And to receive automated reminders, if and when necessary.

The Activation Manager lets you plan and automate this in one fell swoop, making onboarding, communication, learning and feedback collection so much more effective.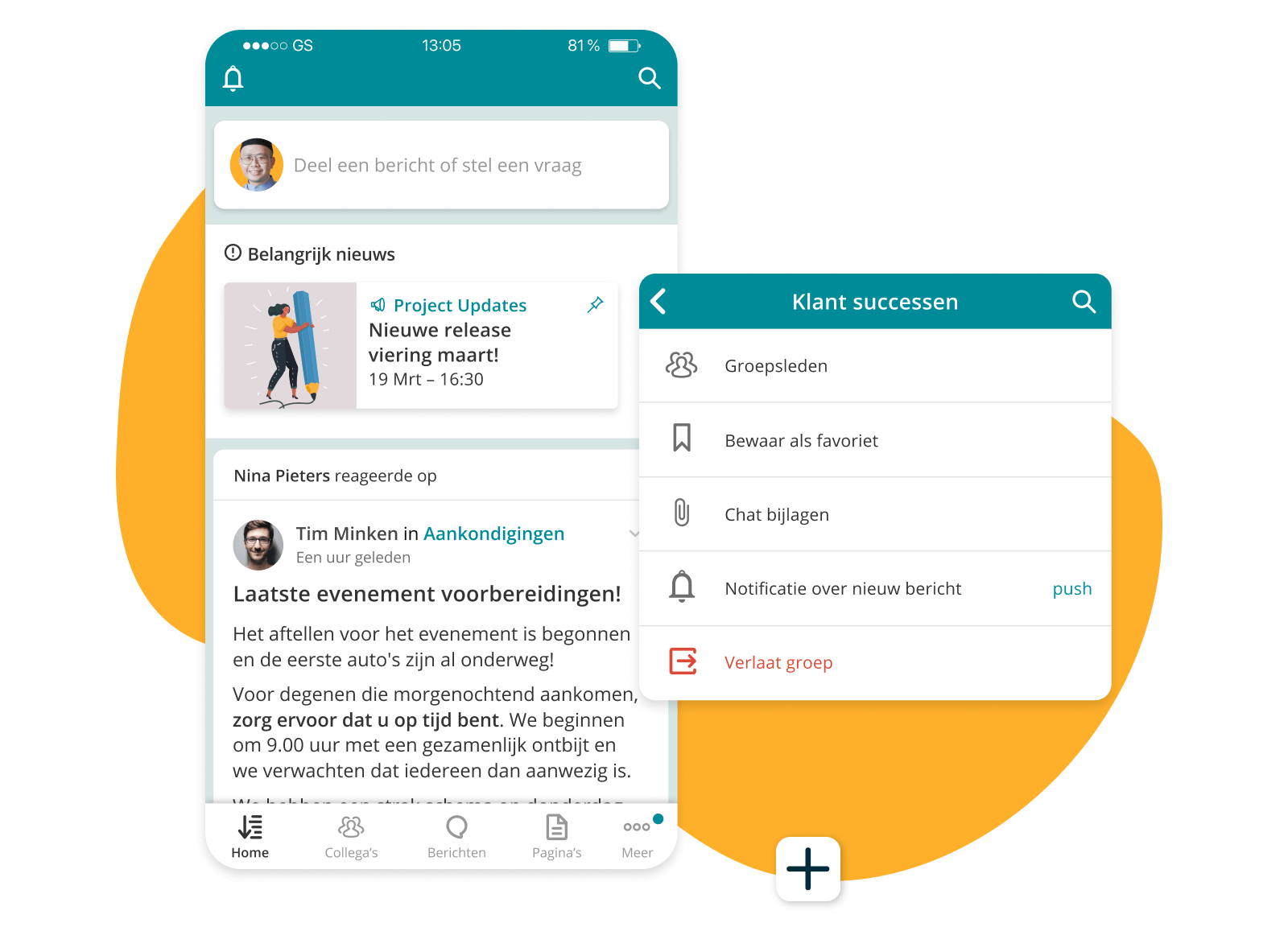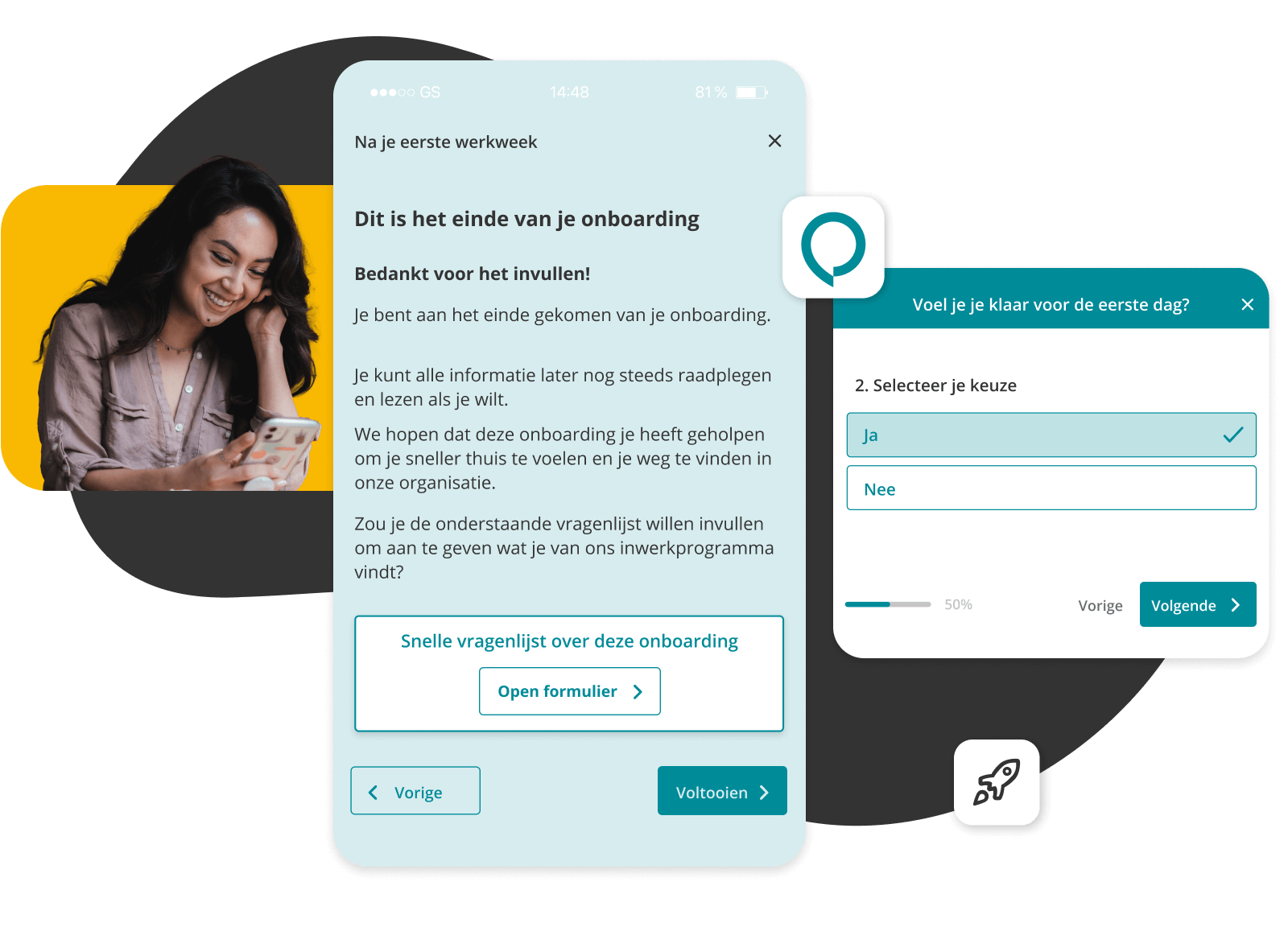 An individual, clear overview – without overload
Your employees only see activities that are relevant for them, at the time they are relevant. They have a clear overview of tasks in the app and in Plek's desktop sidebar. And when activities become urgent, they pop up on the screen.

Users receive a notification or email to inform them of a new activity – depending on their preference. Plek sends reminders automatically, unless the user switches off this functionality. And Plek ensures that employees do not receive too many messages and activities at once, thereby preventing overload.
Designed to make your work easy
Plek's Activation Manager is ideal for managers and professionals in HR, communication, knowledge management and compliance. The Activation Manager is designed to make your work easy. All you need to do is think about how you want it to happen and provide a good schedule. After that, it all happens automatically.

You see the activities you organise in connection with those arranged by others. This gives you a clear and coherent overview, allowing you to collaborate in a structured, consistent and transparent way. Of course, you receive automatic updates about the progress and outcomes.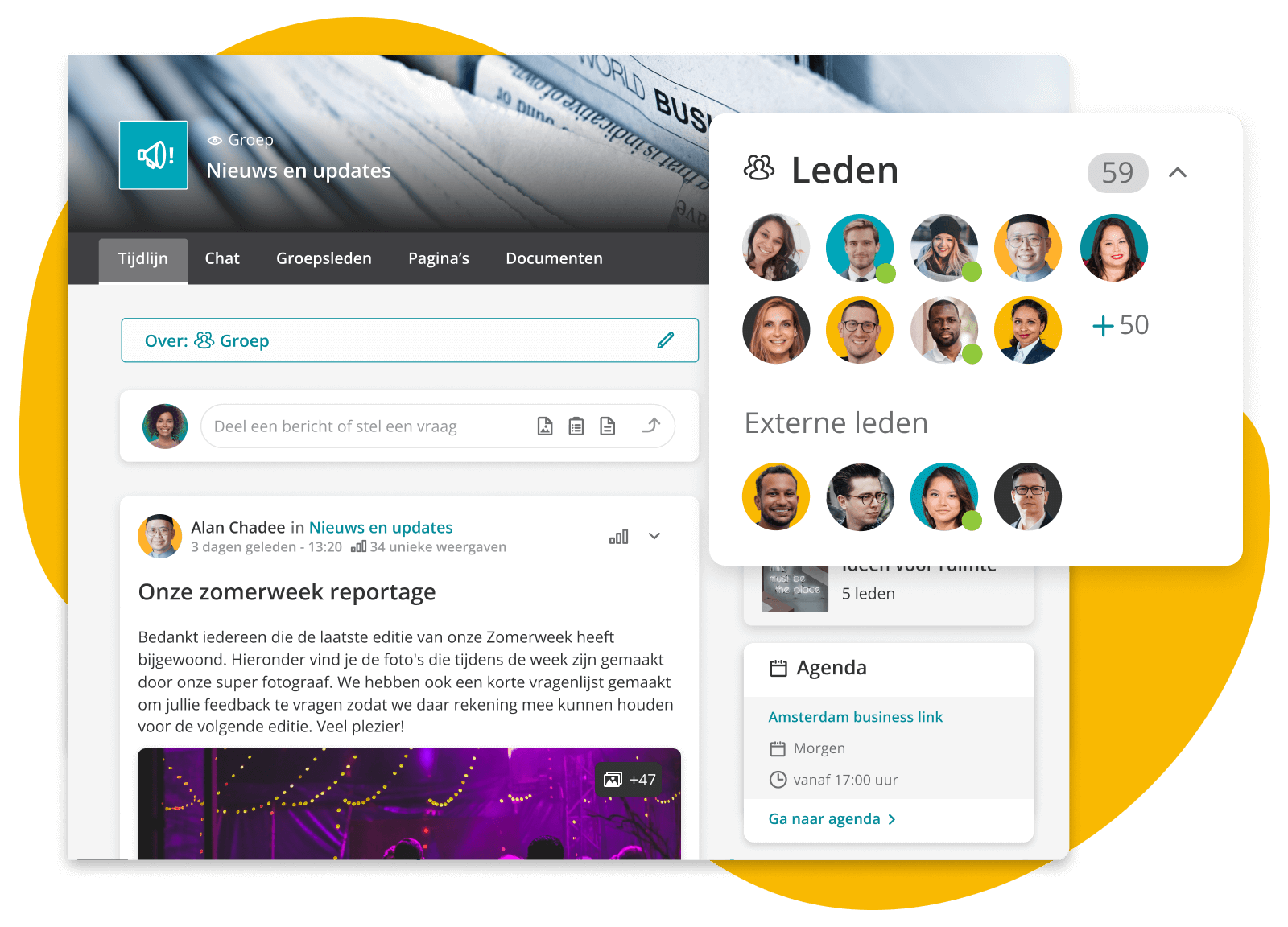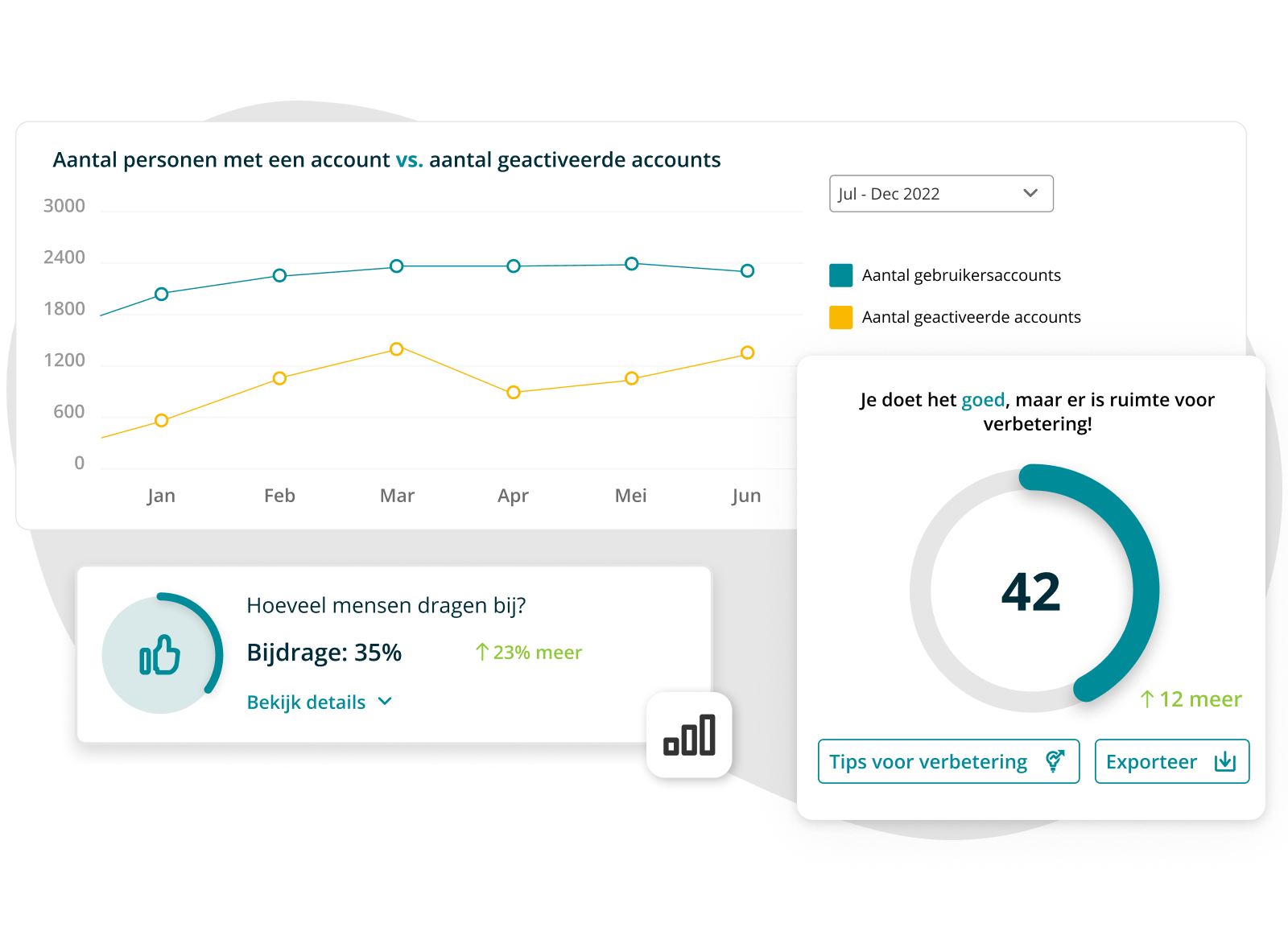 Insight into progress, outcomes and effectiveness
Continuous insight into results and changes
Keep your finger on the pulse with direct results and feedback. What are the concerns of your staff? What are the issues? Can you see areas where expertise falls short?

Changes in metrics often provide the biggest insights. That is why they are clearly visible: what are the changes in employee engagement? Which teams rate collaboration differently from before?
Optimise the effectiveness of activities
The Activation Manager provides a clear picture of the effectiveness of activities. Are activities going well? Progressing as planned? Should we change the content? What can we do to improve the planning? These insights help you improve effectiveness.
Monitor onboarding at an individual level
You can follow the onboarding process of each new employee. Do they need any help? Who could do with some extra guidance? Of course, privacy is assured.
Hit the ground running with templates and off-the-shelf content
Why don't you use our templates and complete them with your own content? Or you can use our ready-to-use content, with templates that only require minor adjustments to match the tone of voice of your organisation. Plek and its partners are here to help you!
Use templates and off-the-shelf content for:
Preboarding
Onboarding
Employee engagement dialogues
Strategy dialogues
Change programme dialogues
Information security
Would you like to know more?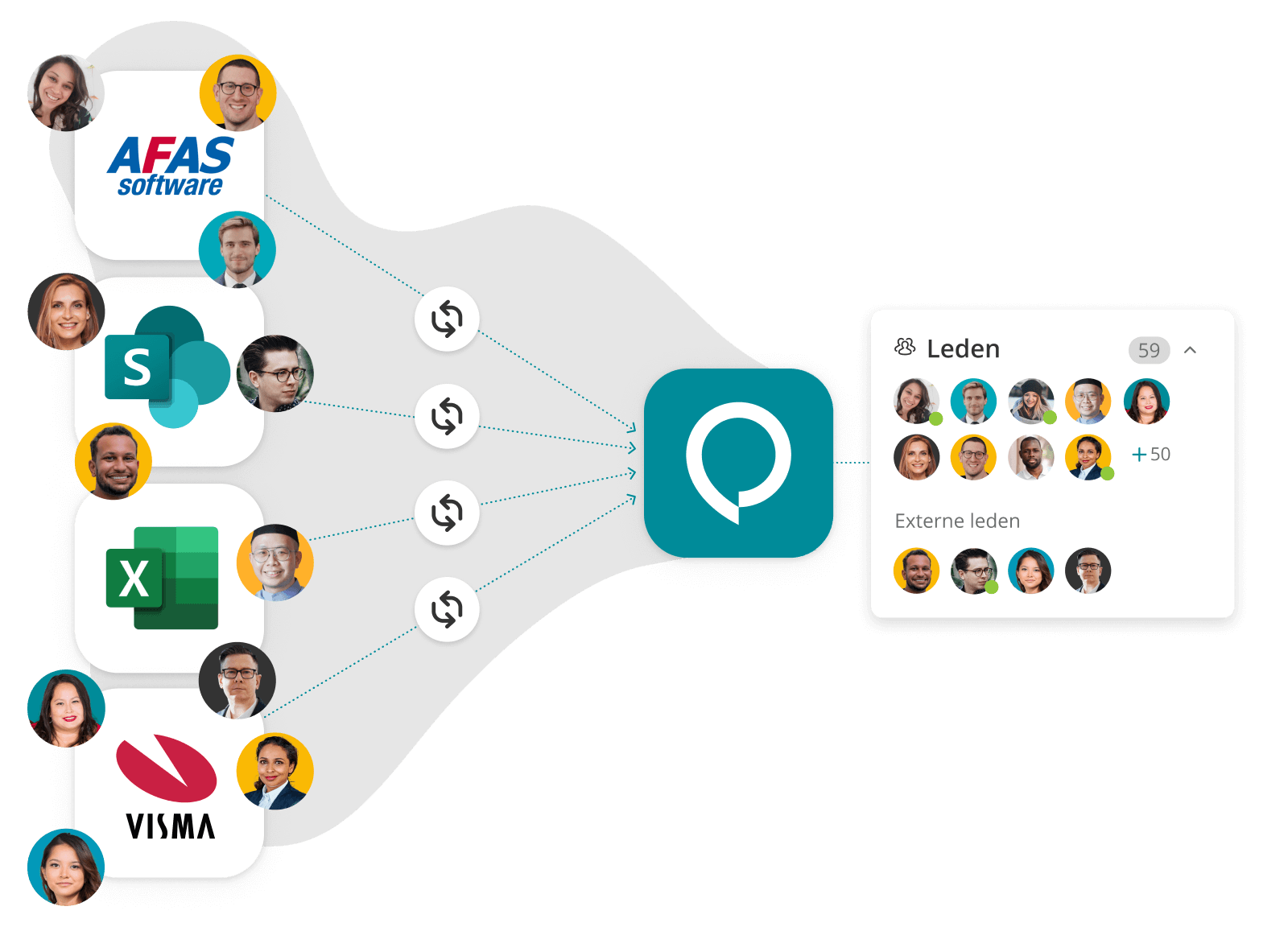 Curious about all the possibilities?