Building engagement through a continuous conversation at scale.
Standard ESS? Listen to the needs and expectations of each individual employee with smart conversations.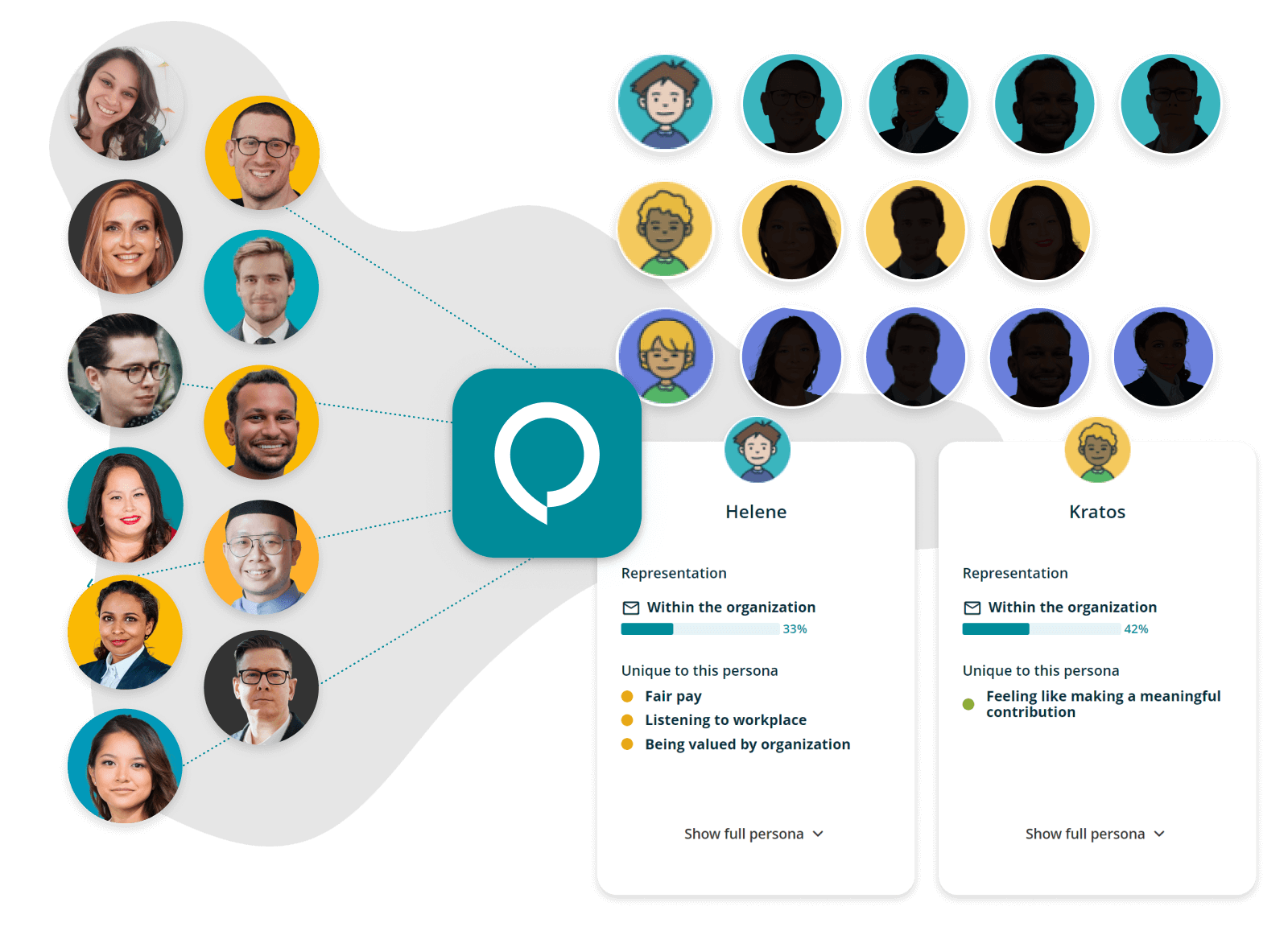 At Plek, the employee is the central focus. Employee satisfaction survey? Standard surveys don't fit the bill. Individual conversations are far richer. Plek enables you to organise this at scale. Personalised and deepening over time. And our algorithms will provide you with fact-based insights into what is going on and what is needed. Down to team level.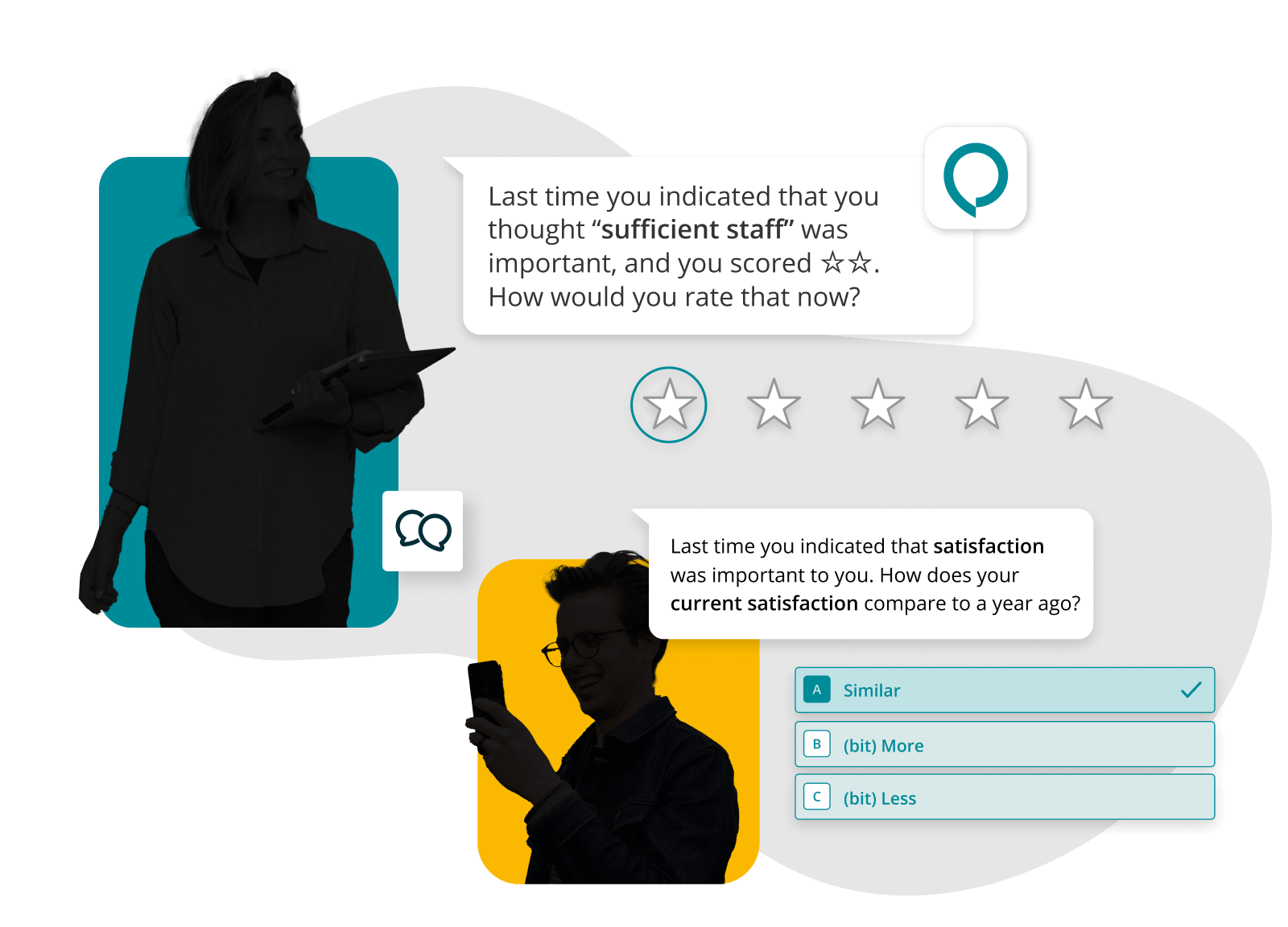 Genuinely listening: from 'How do you think it is going?' to 'What do you need?'
No generic surveys but smart conversation at scale
Go beyond standard surveys. Thanks to Plek, you can easily engage in anonymous and relevant conversations to learn about real needs and expectations. This way, you know what is actually going on with employees.
Building conversations: appreciating input, increasing engagement
Actively involve your employees and make them feel heard and known. Plek facilitates in-depth conversations tailored to each individual. Conversations, building and evolving over time - with dozens to thousands of employees.
Read more about smart conversations with Plek.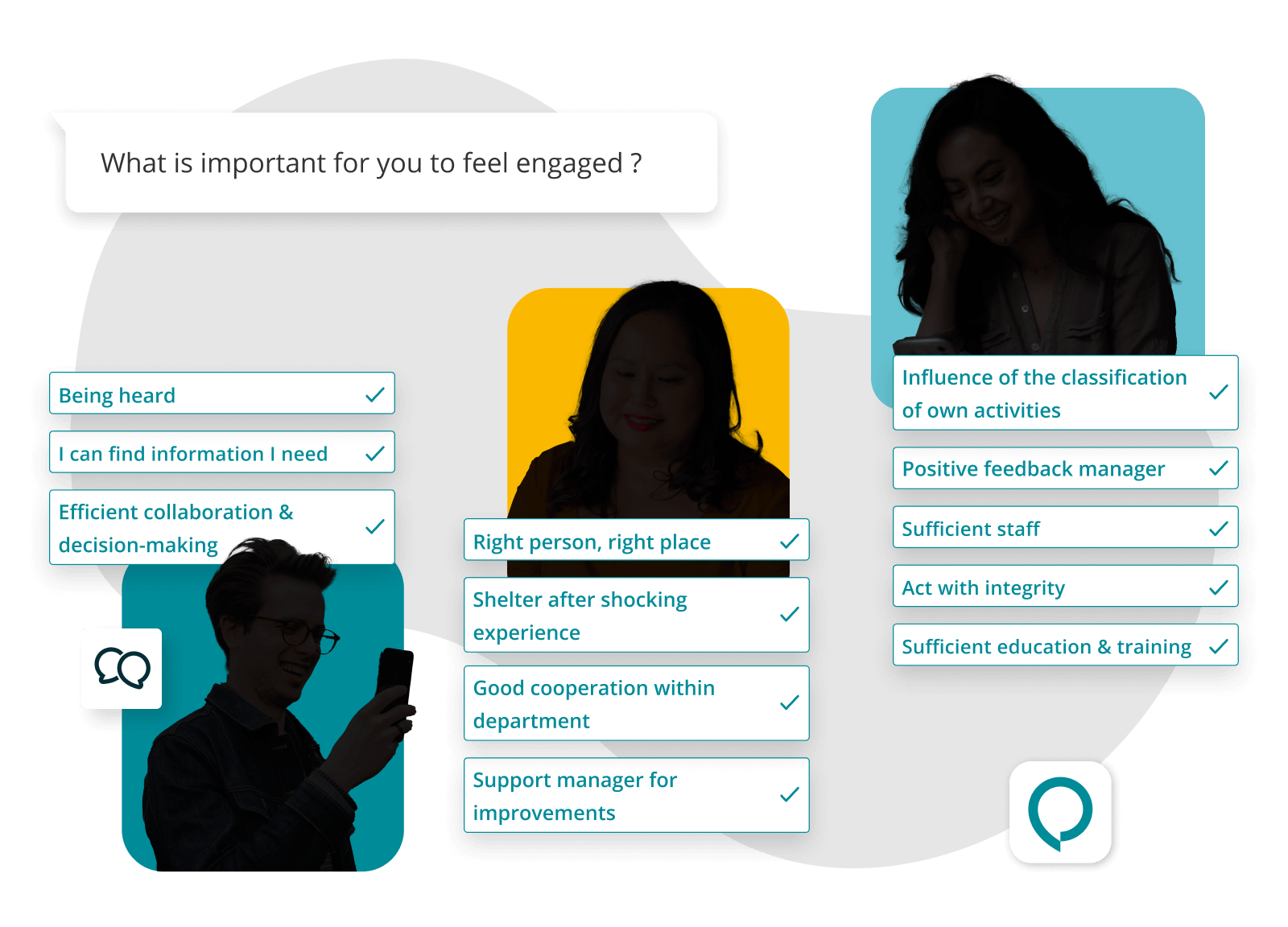 Fact-based insights, agendas down to team level

Employee personas: deeper insights than graphs
Go beyond pie charts and graphs. All conversational data is clustered into employee personas to facilitate better policy and communication. Understand and support your employees at a deeper level.
Activate managers and teams
Support managers and team leaders with the important themes and objectives at play within their team. Give managers and team leaders insight and instant access to a supporting knowledge base for greater impact.
Want to know more about how to activate managers and teams to get started with the results of an MTO? Then read our blog here.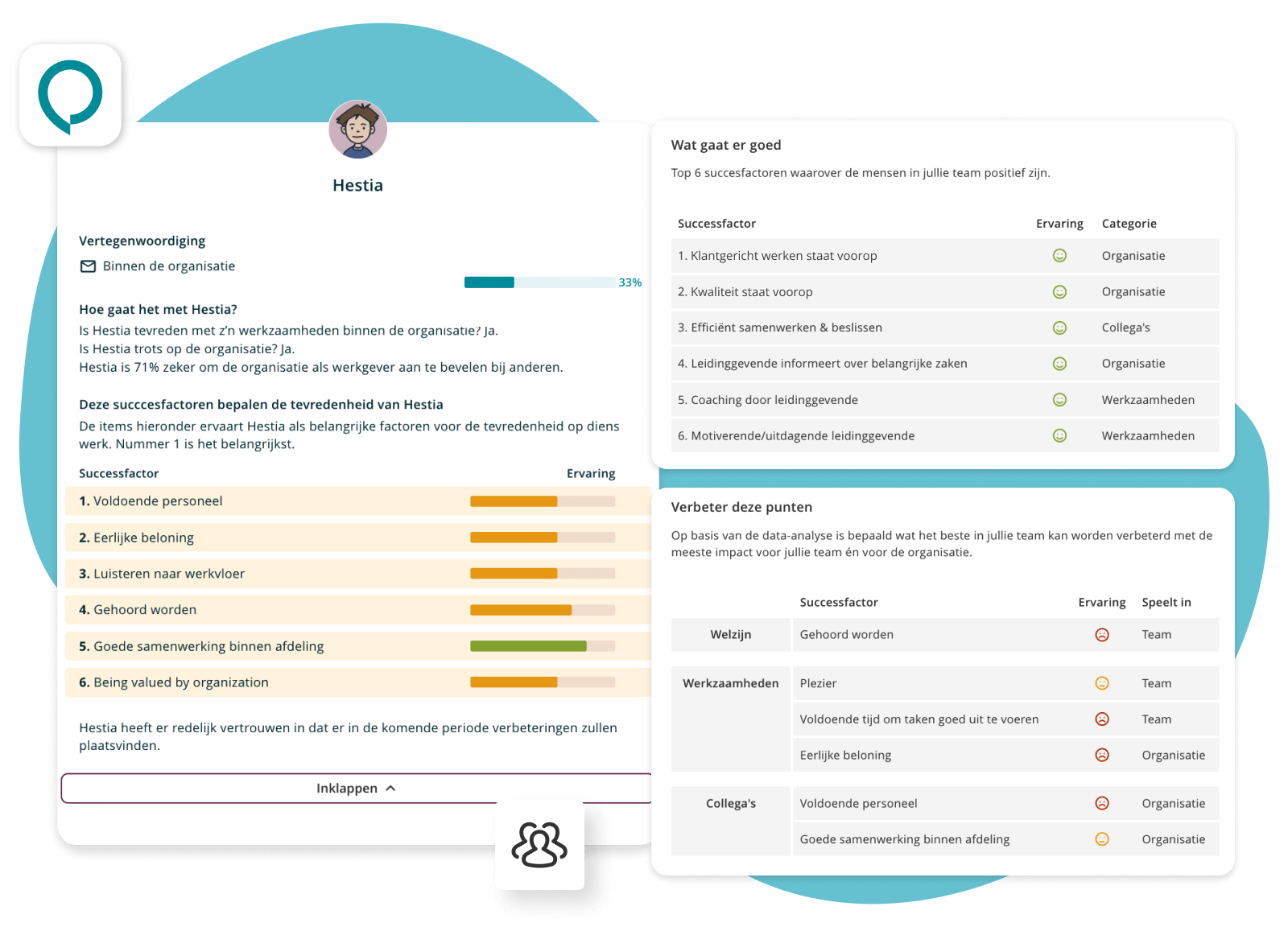 Get started, fast and safely
Discuss all aspects of engagement with our template
Our customisable template covers all aspects of employee engagement with categories like wellbeing, organisation, colleagues and work. The result: a conversation every employee will identify with.

Secure and ISO certified: Trust is essential. Plek ensures that information from employee satisfaction conversations can never be traced back to individuals. Our platform and app are ISO certified and meet the highest security standards.
Read more on Plek Security.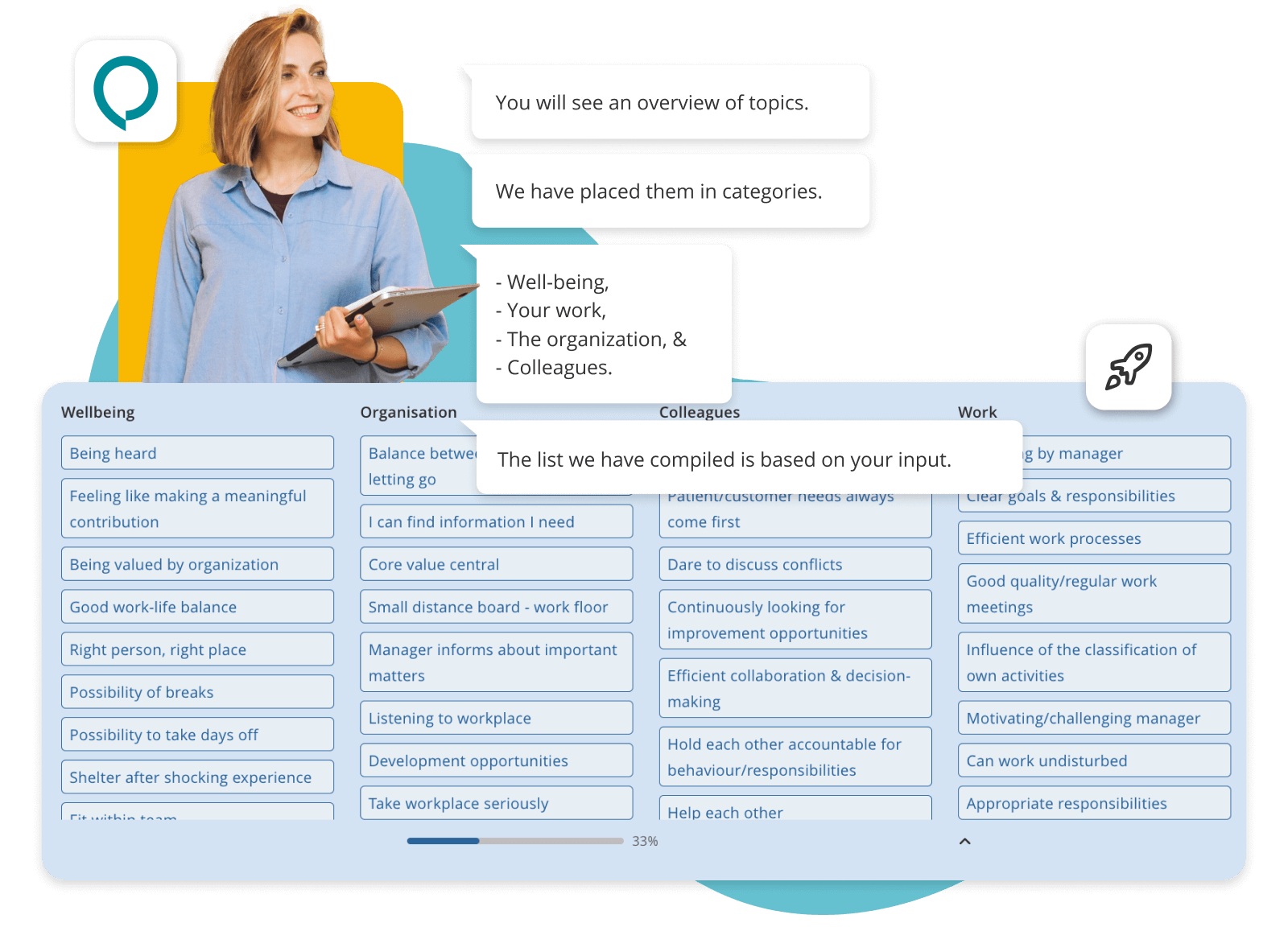 Employee satisfaction survey via Plek
Personalised conversations
Conduct smart, confidential conversations at scale, on topics such as engagement, change or compliance
Personalised conversations
Smart questions
Listen for answers and query further where necessary
Smart questions
Follow-up conversations
Use answers from previous conversations, without compromising anonymity
Follow-up conversations
Employee personas
Get insights into the different mindsets within the organisation and how they are spread across departments, locations and teams
Employee personas
Organisation-wide challenges
Instant factual insights: which themes require attention?
Organisation-wide challenges
Team agenda
Instant factual insight: what is going well within my team? What could be improved?
Team agenda
From annual, model-driven employee satisfaction surveys to an ongoing conversation
Traditional surveys are model-based and therefore by necessity riddled with assumptions. MTO results based on the MTO Questionnaire are often difficult to interpret and insights might challenging for management and team leaders to apply. And every year, it all starts over again.
Discover the advantages of a continuous ESS. With Plek, you can build on previous conversations and elaborate on a specific subtopic several times a year. Just like in a real conversation.

Start listening to your employees today. Find out more about smart conversations with Plek here.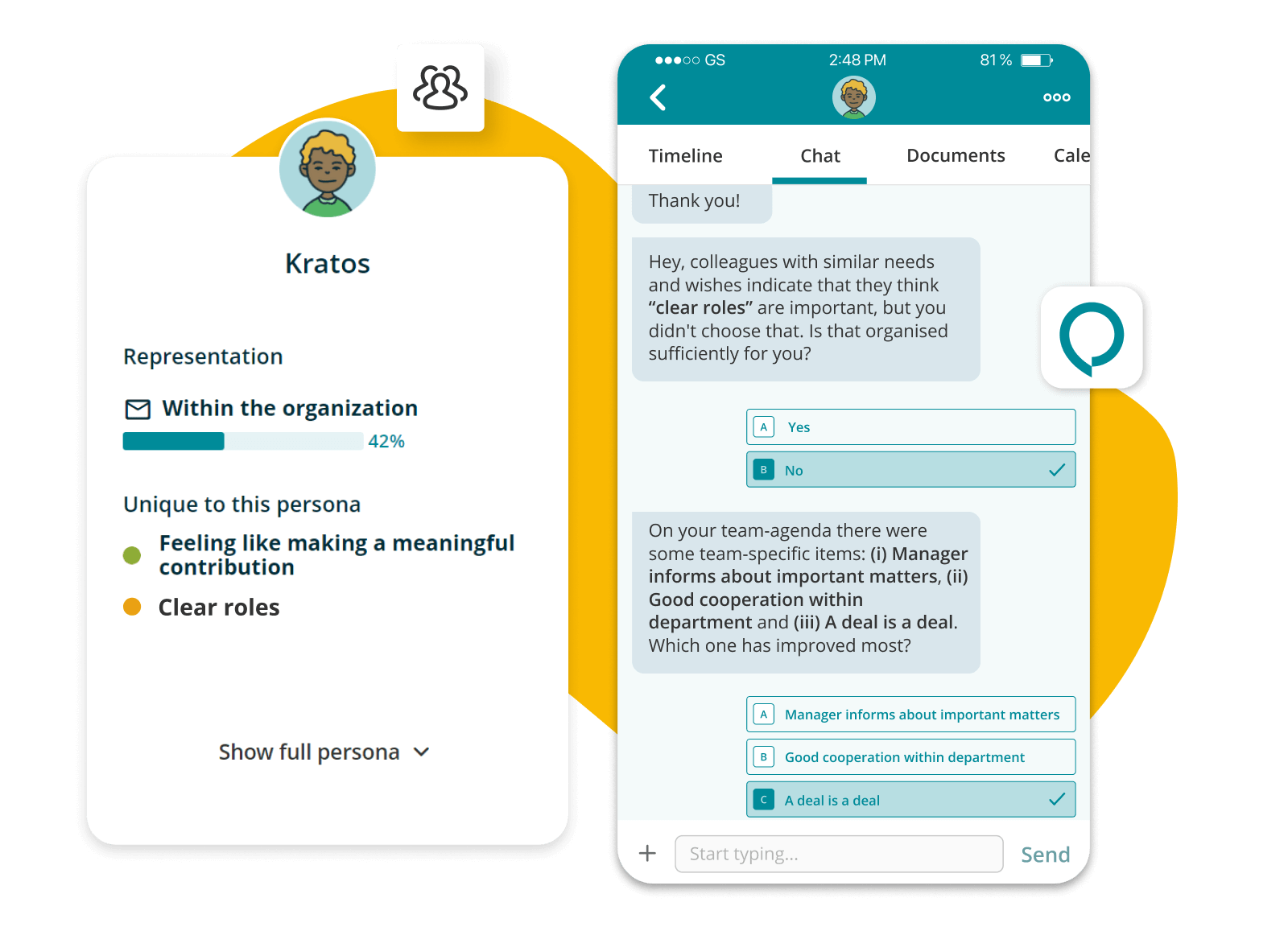 Employee surveys via Plek work in the browser, in your own, branded mobile app and/or with MS Teams. As a standalone application or as part of the Plek Employee Experience platform, combined with, for example, internal communication, onboarding, compliance and security.
Unlock the Power of Fact-Based Insights for Leadership, HR, and Internal Communications.
Know What Matters
In organizational management, gut feelings and personal opinions fall short. To address issues and drive improvement, rely on fact-based insight up to a team level.
Smart Conversations empowers leaders, HR, and communicators with data-driven, fact-based insights.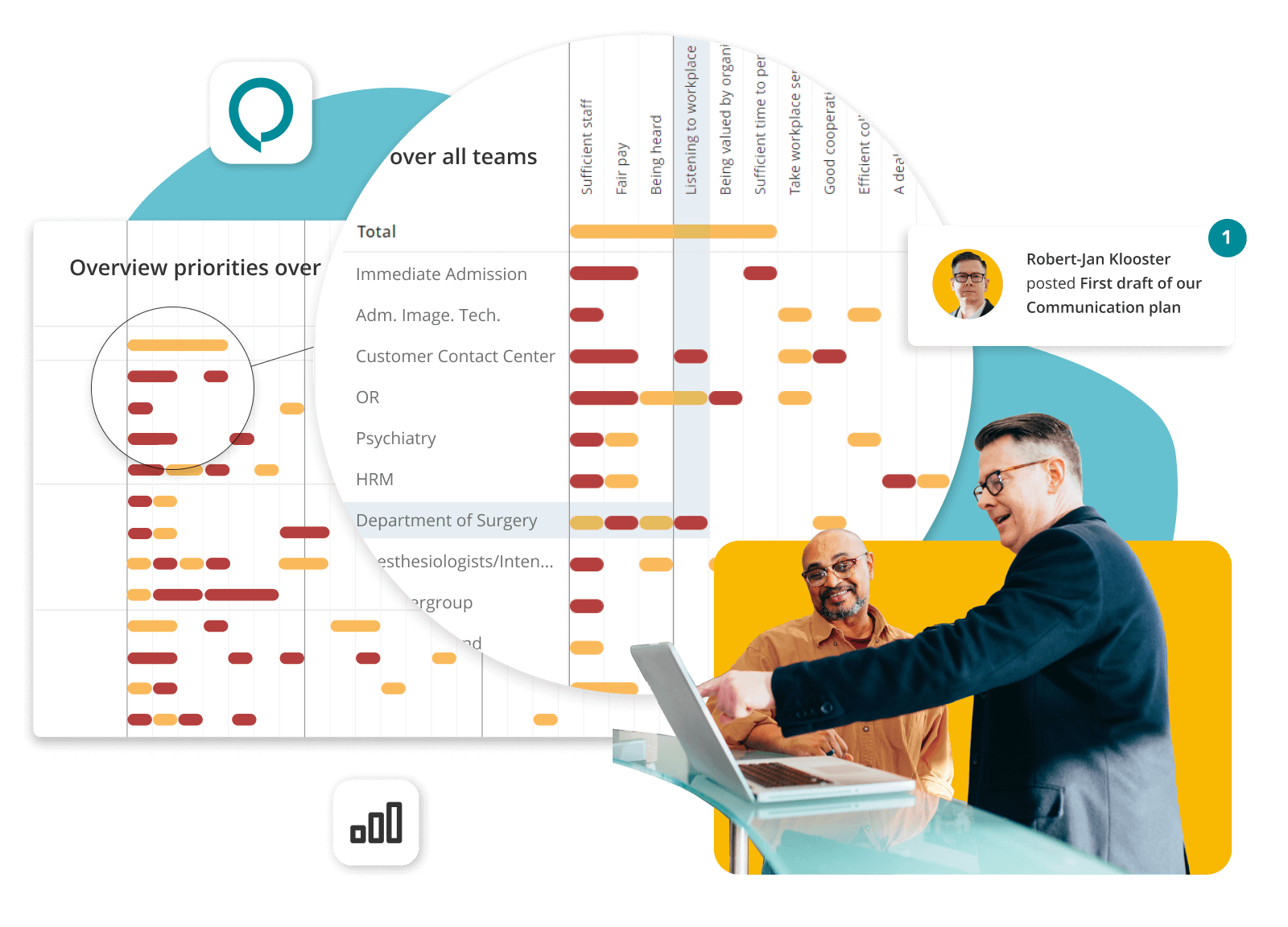 Curious about the possibilities?