The premier all-in-one employee app
Enable a complete and meaningful employee experience with just one app. Plek connects you with your team and organisation. From anywhere.
Connect and engage every employee
Everyone within reach – from anywhere
At the construction site, inside the hospital or in the factory. At the office, at home or en route. Users decide for themselves how and when they want to connect.
Connection requires meaningful dialogue
Bring meaning into the conversation and cut the noise. With personalised onboarding, meaningful contact with those around you, continuous dialogue and feedback, the app supports your entire employee experience, meaningfully.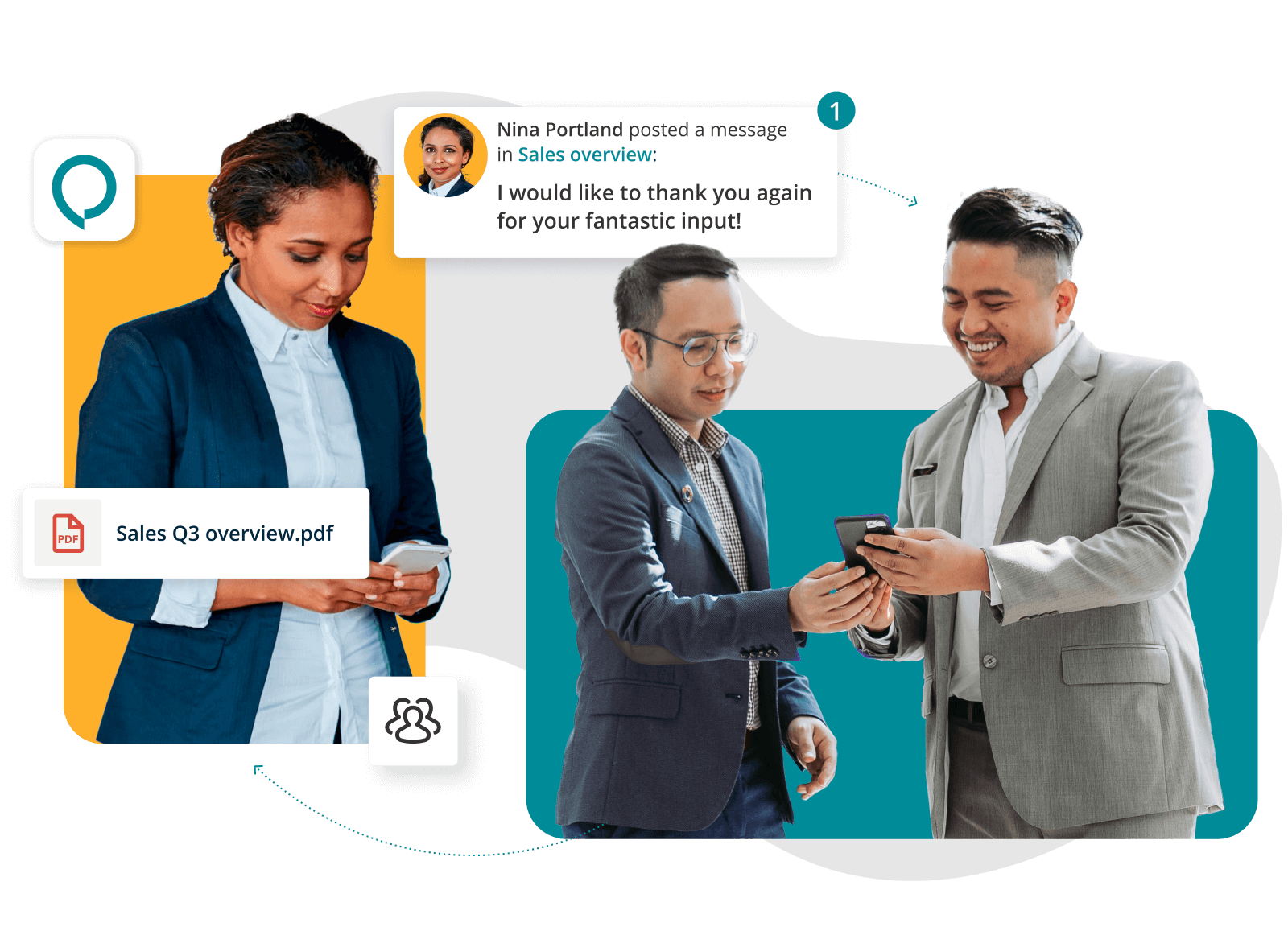 All-in-one: connected, engaged and productive
One powerful app, bringing it all together
You decide which components you want to use, all in one app. Create any combination, from onboarding, team communication, chat, updates, documents, company objectives, payslips, address book or compliance – more powerful together than the sum of parts.
Enable cross-fertilisation instead of fragmentation
Many organisations have the right info and messages in place. Only priorities and rhythm differ from what employees need. Make it more relevant with just-in-time and combined messaging. Have a quick dialogue on purpose when getting updates on goals? View a quick video update when checking your payslip?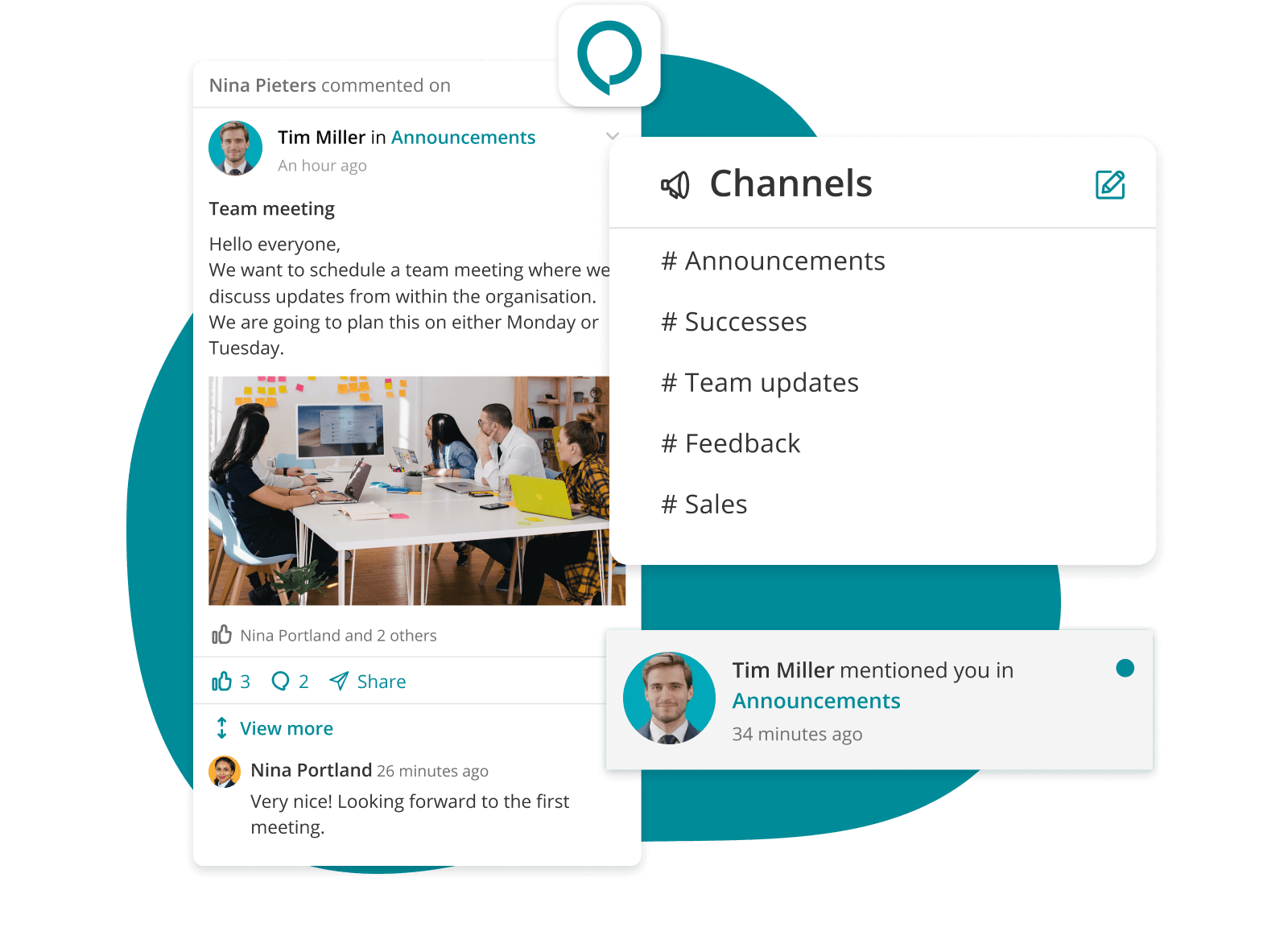 All info you need, always at hand
Combine all types of communication
The Plek app unites all types of communication, so that they reinforce one another. Team communication, cross-team communication, top-down communication, news, 1-on-1 chats, feedback and continuous dialogue. All combined, all personalised.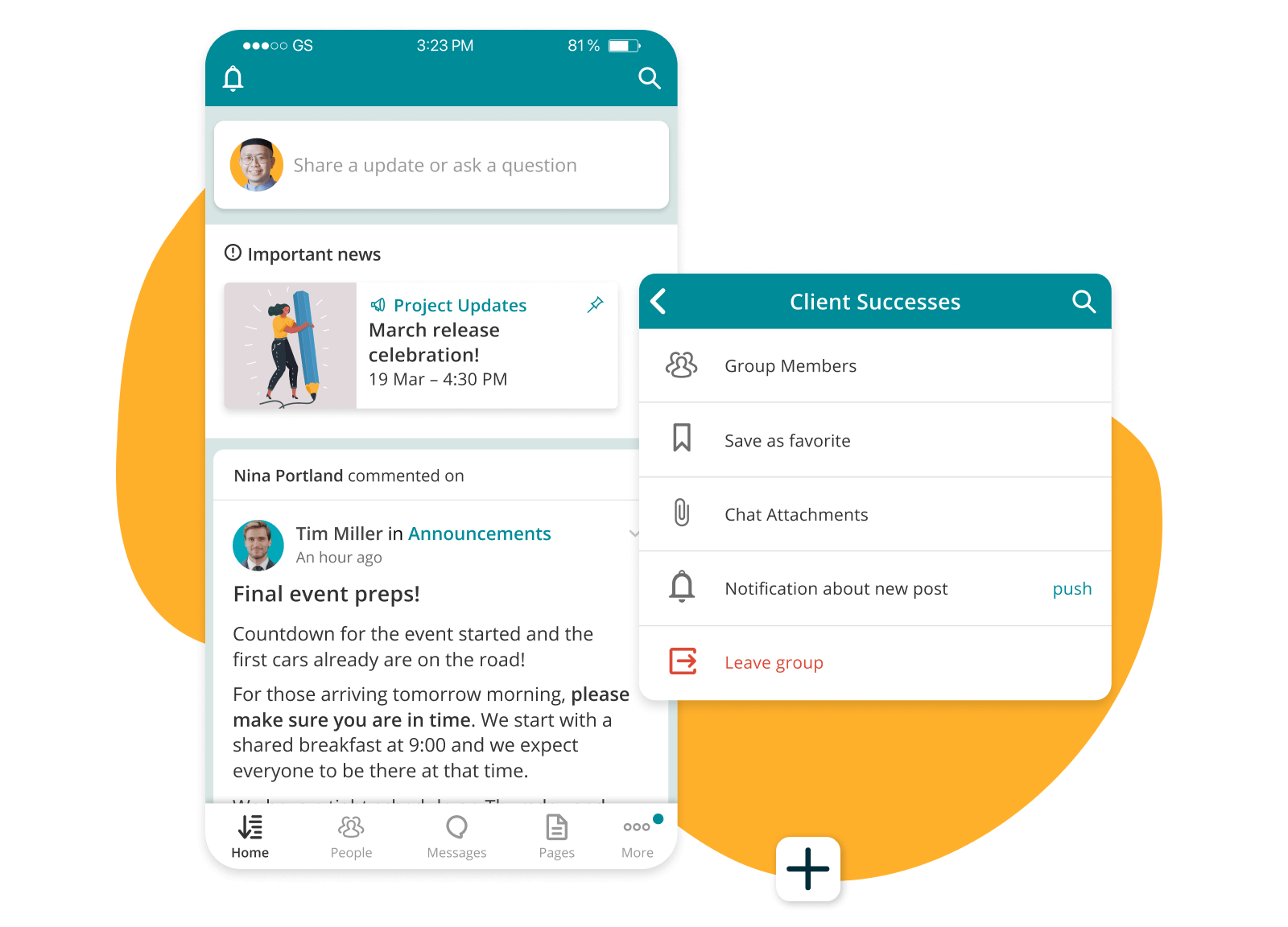 This is what sets Plek apart
All-in
Focus all attention on just one app, for onboarding, team communication and compliance.
All-in
Branded app
Use the standard Plek app or release your own, branded app in the app store.
Branded app
Personalised
Always relevant, minimal overload. Provide what's needed – nothing more, nothing less.
Personalised
SSO and Microsoft 365
Secure login and access to important documents. With one, user-friendly app.
SSO and Microsoft 365
Secure chat
Offer an alternative for WhatsApp, with full security and proper user management.
Secure chat
Mobile, laptop and desktop
More than just the app: Plek works seamlessly on any laptop and desktop.
Mobile, laptop and desktop
A seamless experience, wherever you work
Most features of Plek work the same in your mobile app, your desktop browser and the desktop app. So wherever you look for onboarding, team communication or payslips, you'll get the same seamless experience. And Plek synchronises everything, so you'll never receive the same notification twice.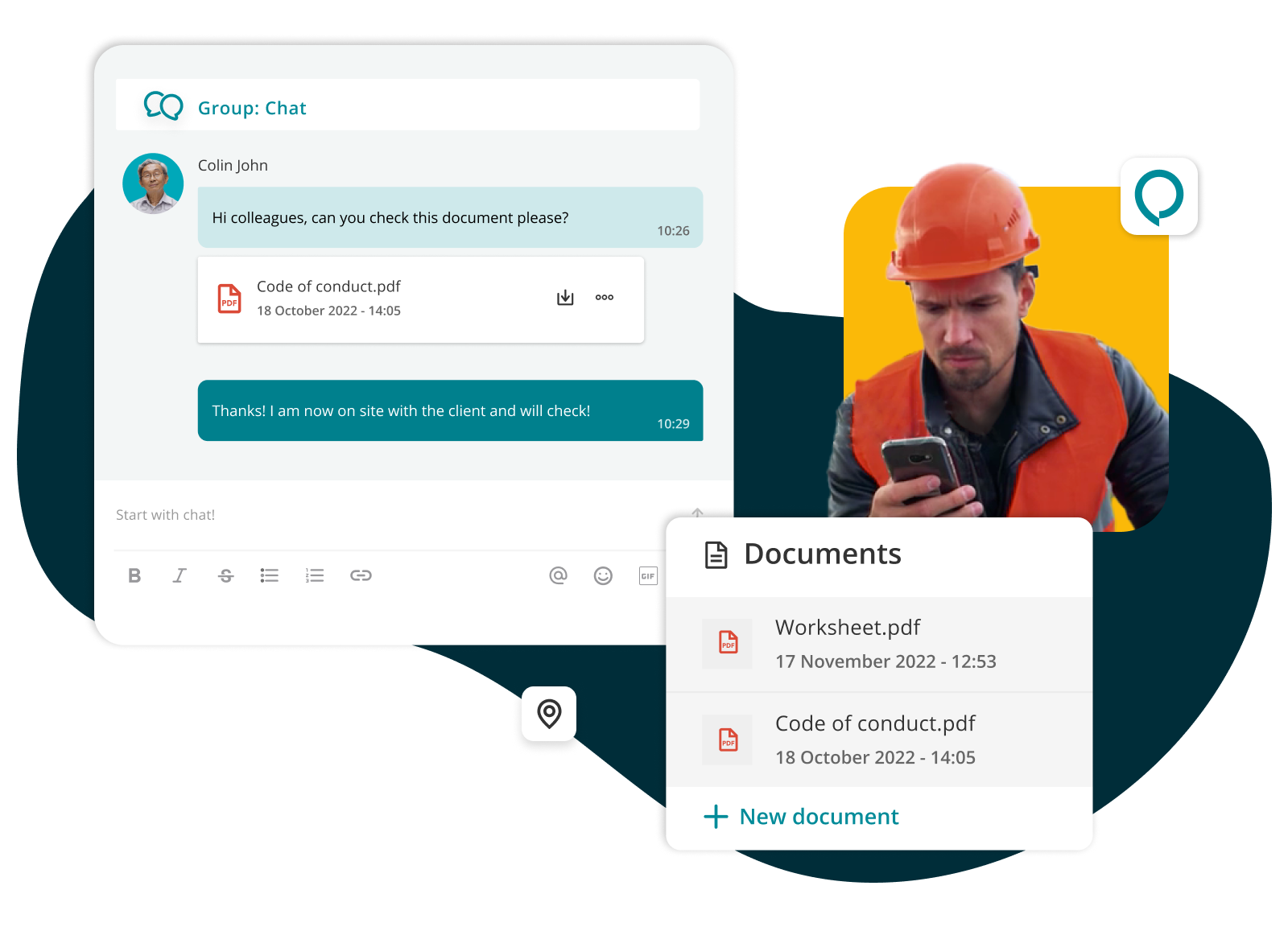 "Plek has done much to connect people. It's become much easier for colleagues to find one another."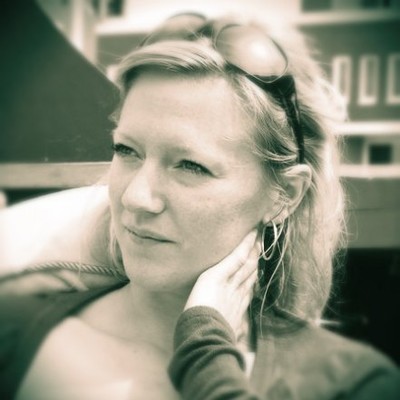 Gabi Hafkenscheid
Quality Advisor Op Stoom
Go live before you know it
With our proven approach, your branded app will be available in the app store within six weeks.
The Plek Activation Engine supports rapid adoption at every workplace.
Go for Plek and focus attention on adoption of only one app.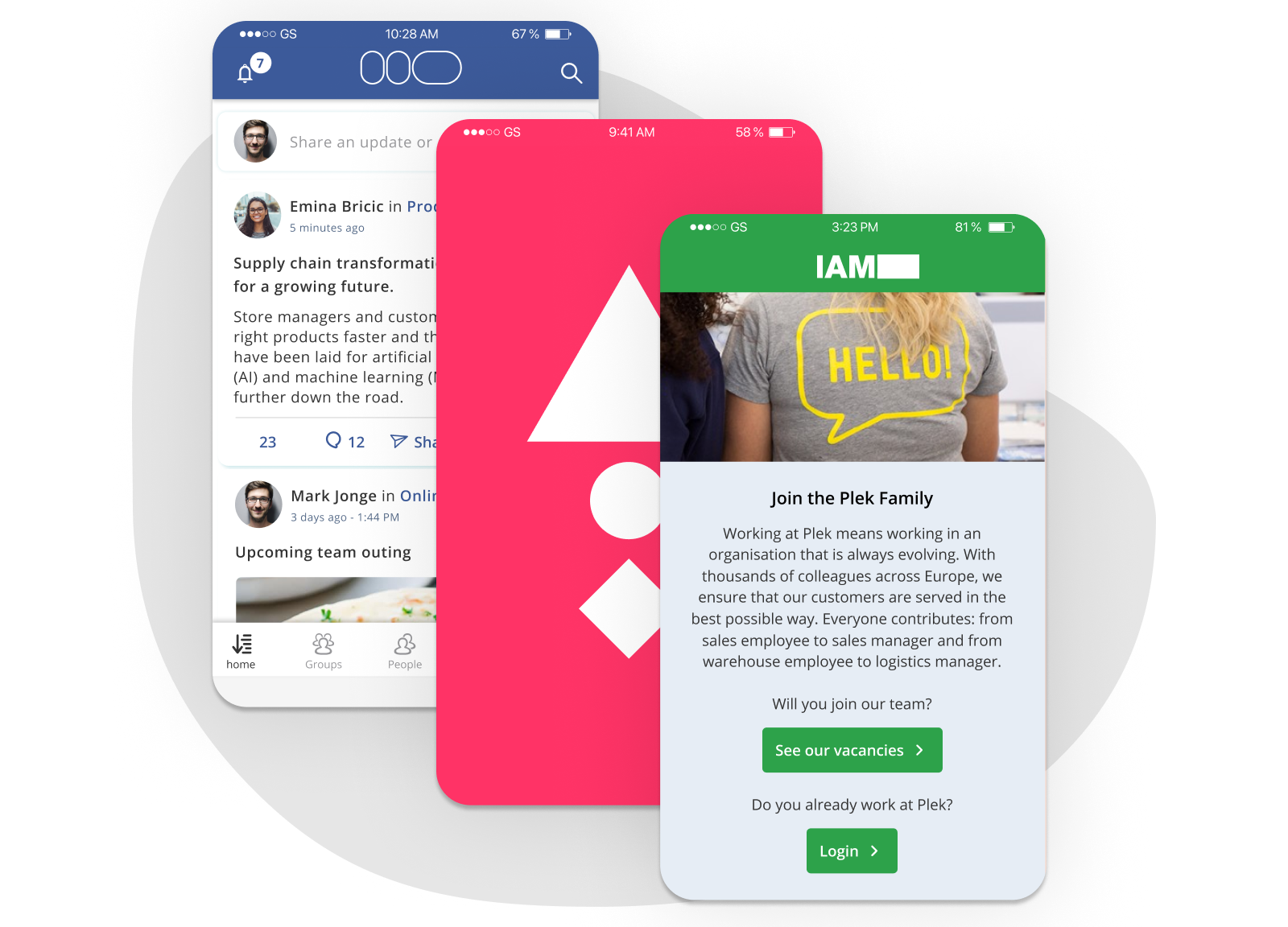 Adoption rate: 73%
Het Gastenhuis provides a warm home to people with Alzheimer's. Within two months after launch, 73% of all non-desk employees at the various locations were working with the Plek app.
Complement Microsoft 365 with your Plek app
MS 365 consists of multiple apps, and is often too large and unwieldy. For many organisations, it is simply too complex to manage. The Plek app offers a comprehensive, user-friendly employee experience that includes the best of your Microsoft 365. We provide smart integrations that embed MS 365 in the Plek app, and our app in MS 365.
Read more about how you improve the MS 365 employee experience with Plek.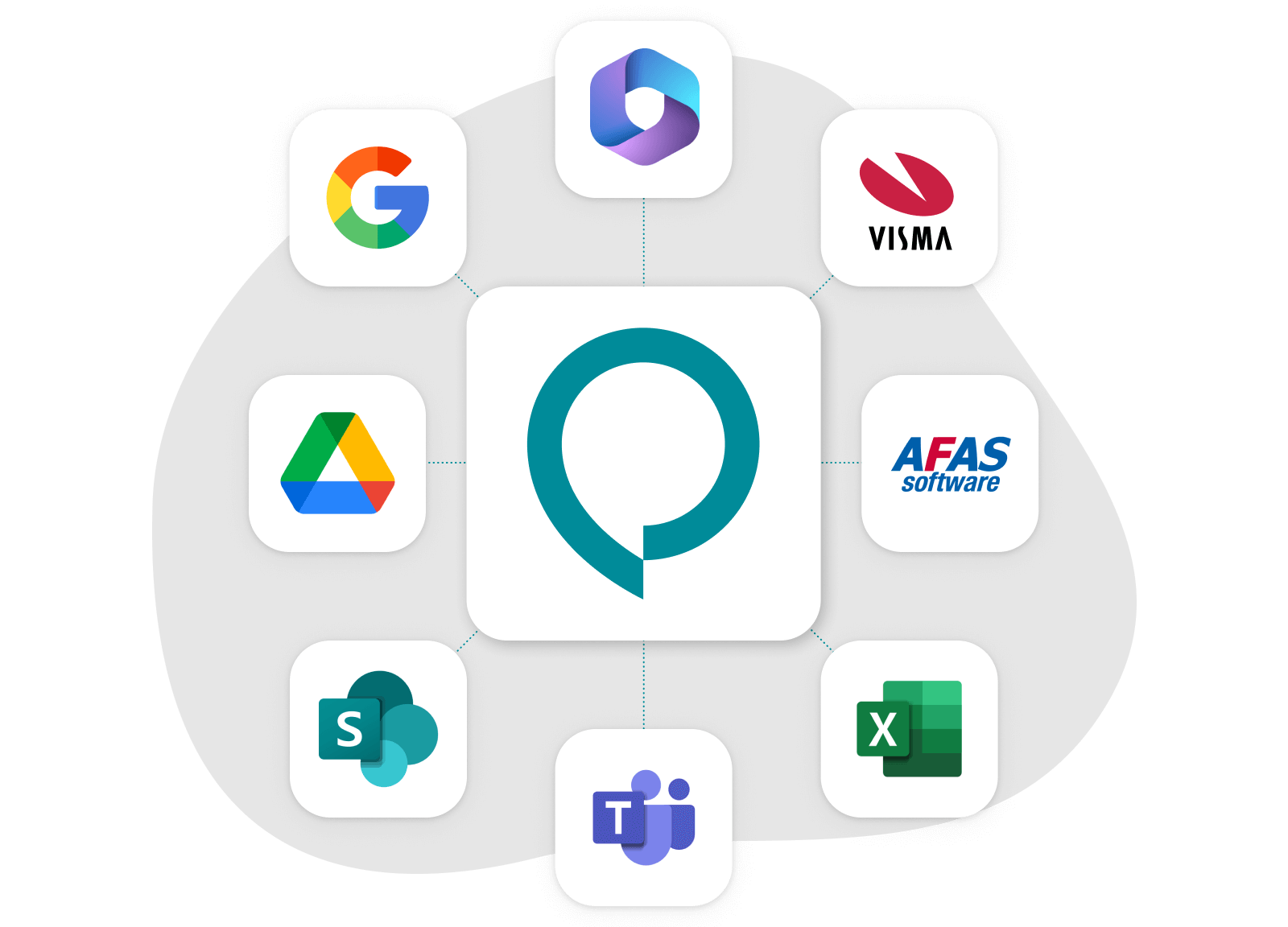 Flexible: start with low risk, grow smoothly
Start with Plek as small or as big as you want.
Target improvement of the employee experience

Choose which parts of the experience you want to strengthen and for whom. Mainly internal comms first, or include onboarding and active feedback collection from start? Better product updates or also paychecks for shop staff?
Big bang or pockets of growth?
Start with a team, a department or division, a tribe or the entire organisation? – Plek supports all your goals.
See and know more?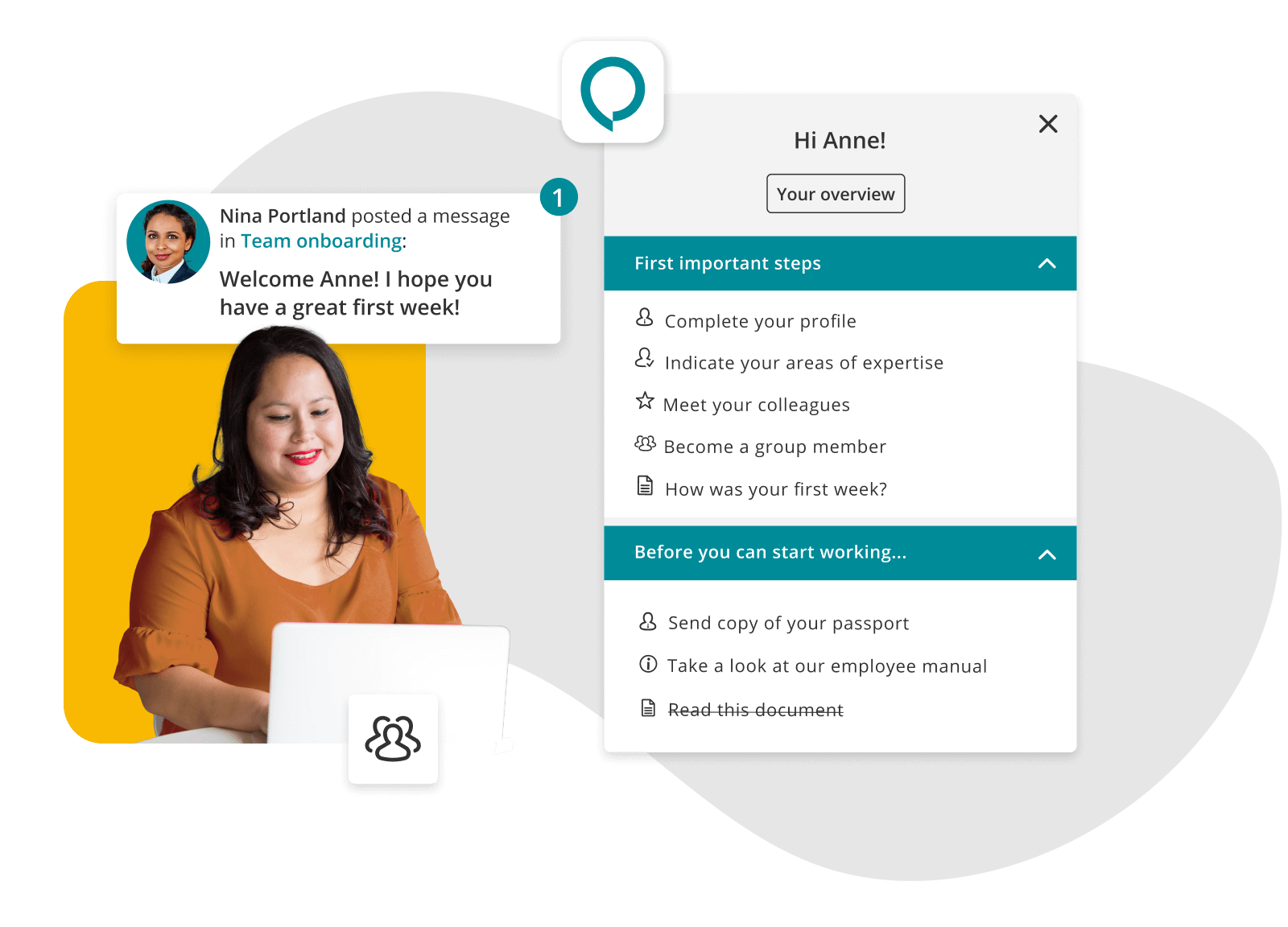 Curious about the possibilities for you?
Schedule a free call with one of our specialists to find out.