Communicate the way people want to
With Plek, it is easy to share messages, documents, photos, videos and events. You can like and respond, use @mentions and even post giphy's. All just as simple and fast as the apps you use at home like LinkedIn or WhatsApp, but secure and private. That is because Plek is only accessible to your colleagues and your collaboration partners.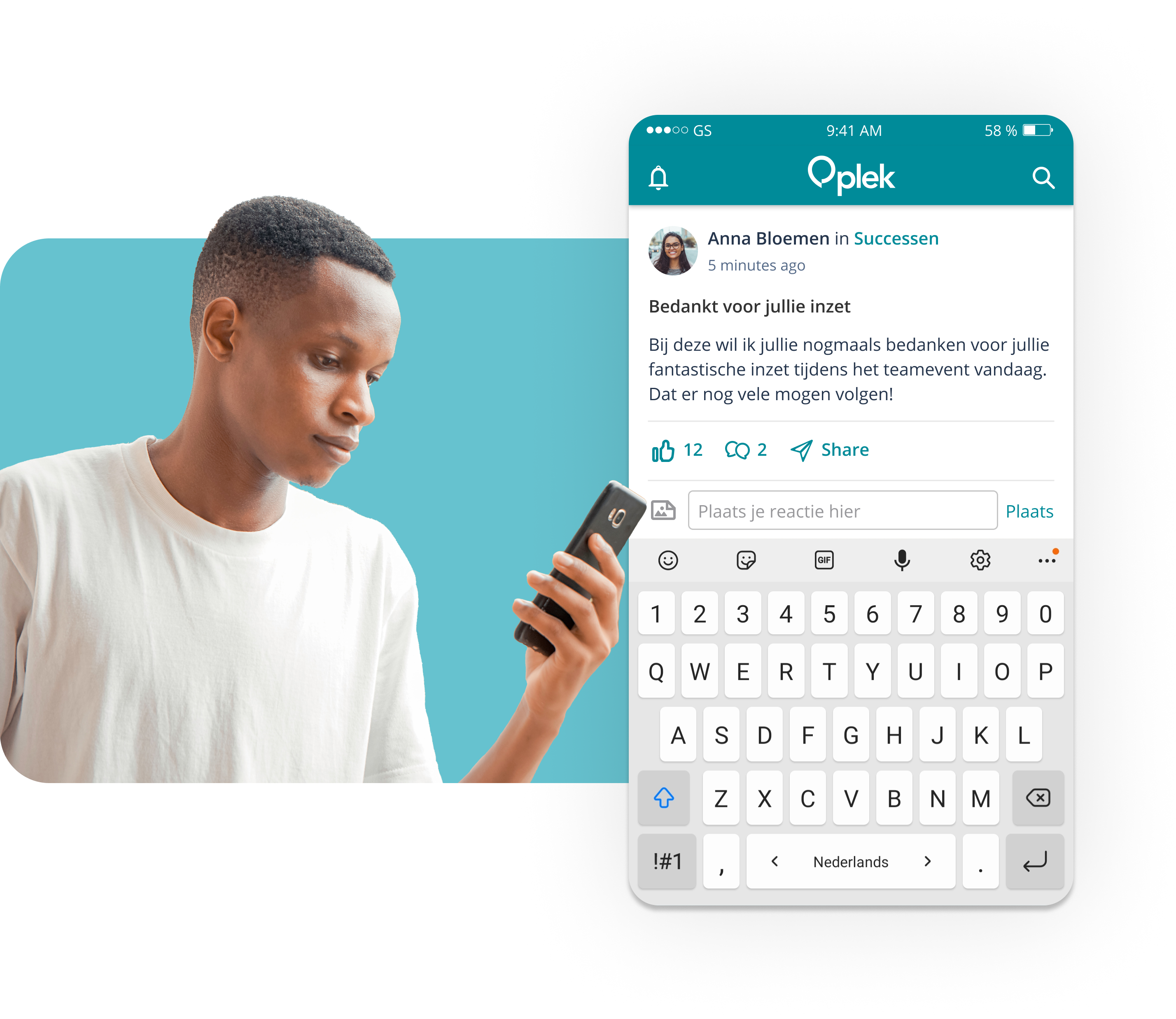 Avoid information overload
On Plek you only see information and knowledge that is relevant to you. News channels keep you up to date on what is happening in your organisation. Your own team, project or community has a group where you can find all updates. You can also follow topics or join social groups. You are in control.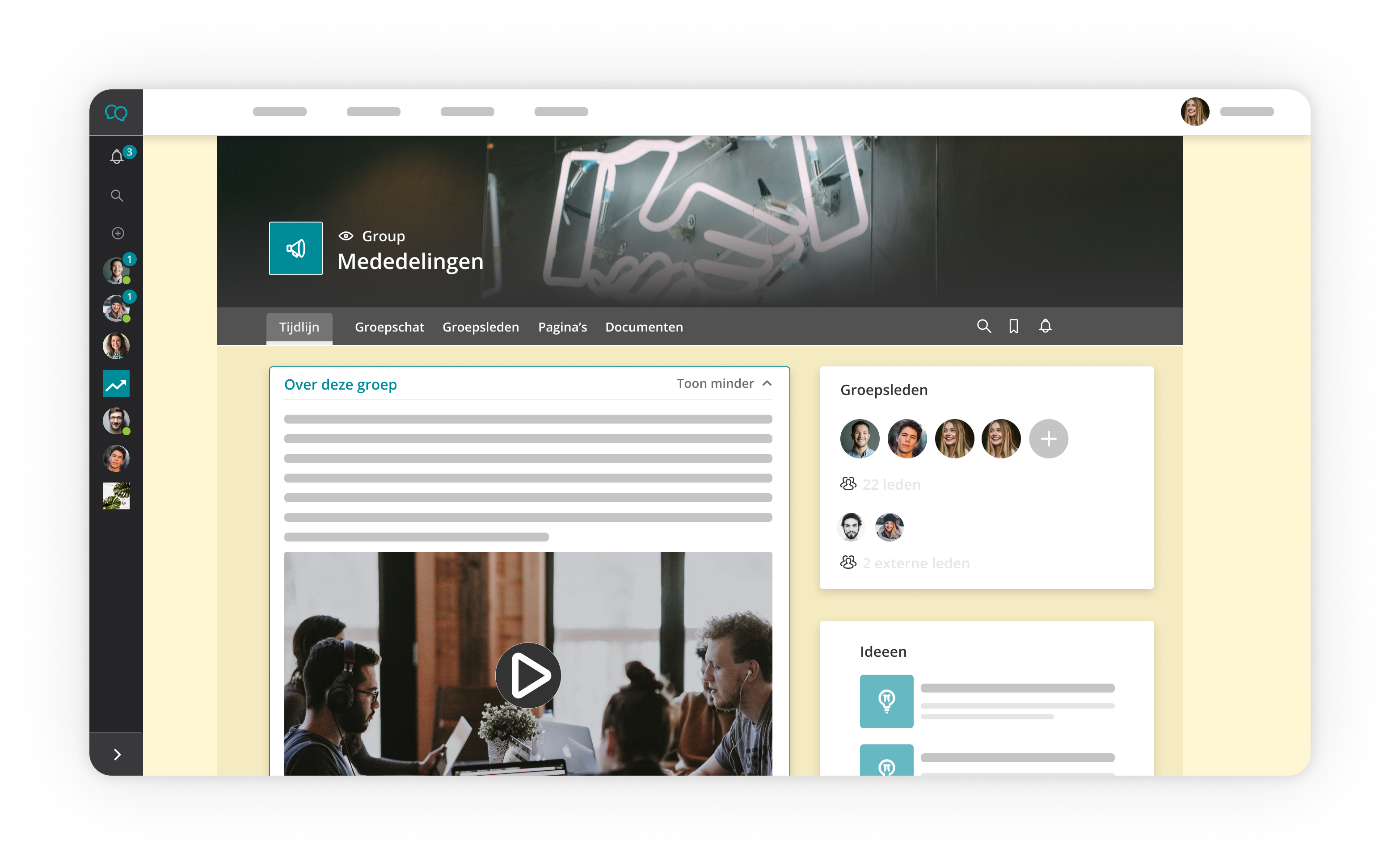 Easy group collaboration
With Plek groups, you work together in your team, project group or community. You share messages, keep a calendar, coordinate via chat and you can also collaborate on documents. You can do this privately, so only group members can read the information. But if possible, it is better to do this openly, so that other colleagues can also learn from it. This is how you build an organisation-wide knowledge base together.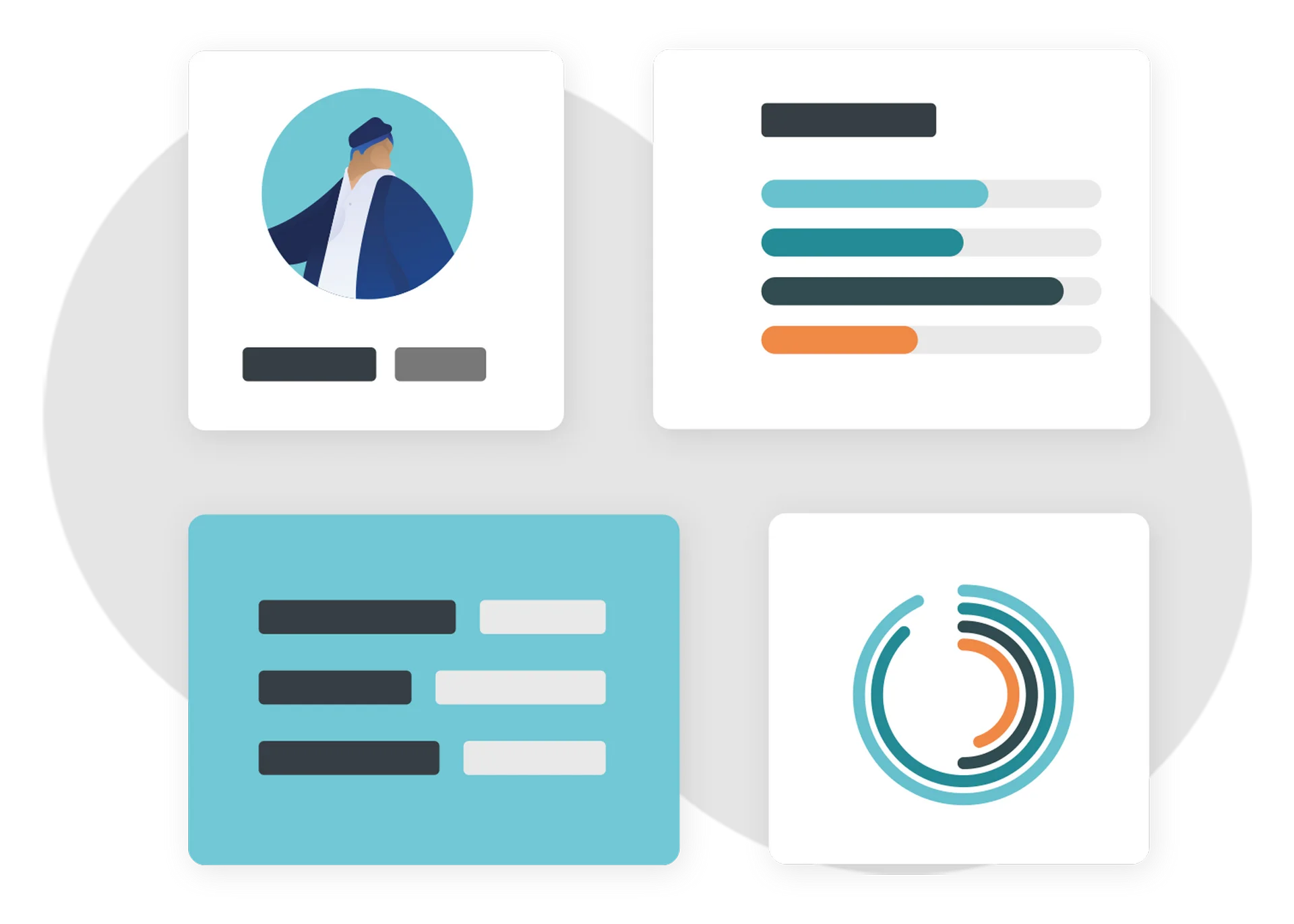 Search, but also find
Messages, profiles of colleagues, information pages and events, but also the contents of documents: Plek is searchable in seconds. The search results are clearly displayed and easy to filter. You can also create and manage your own taxonomies (categories) for each content type.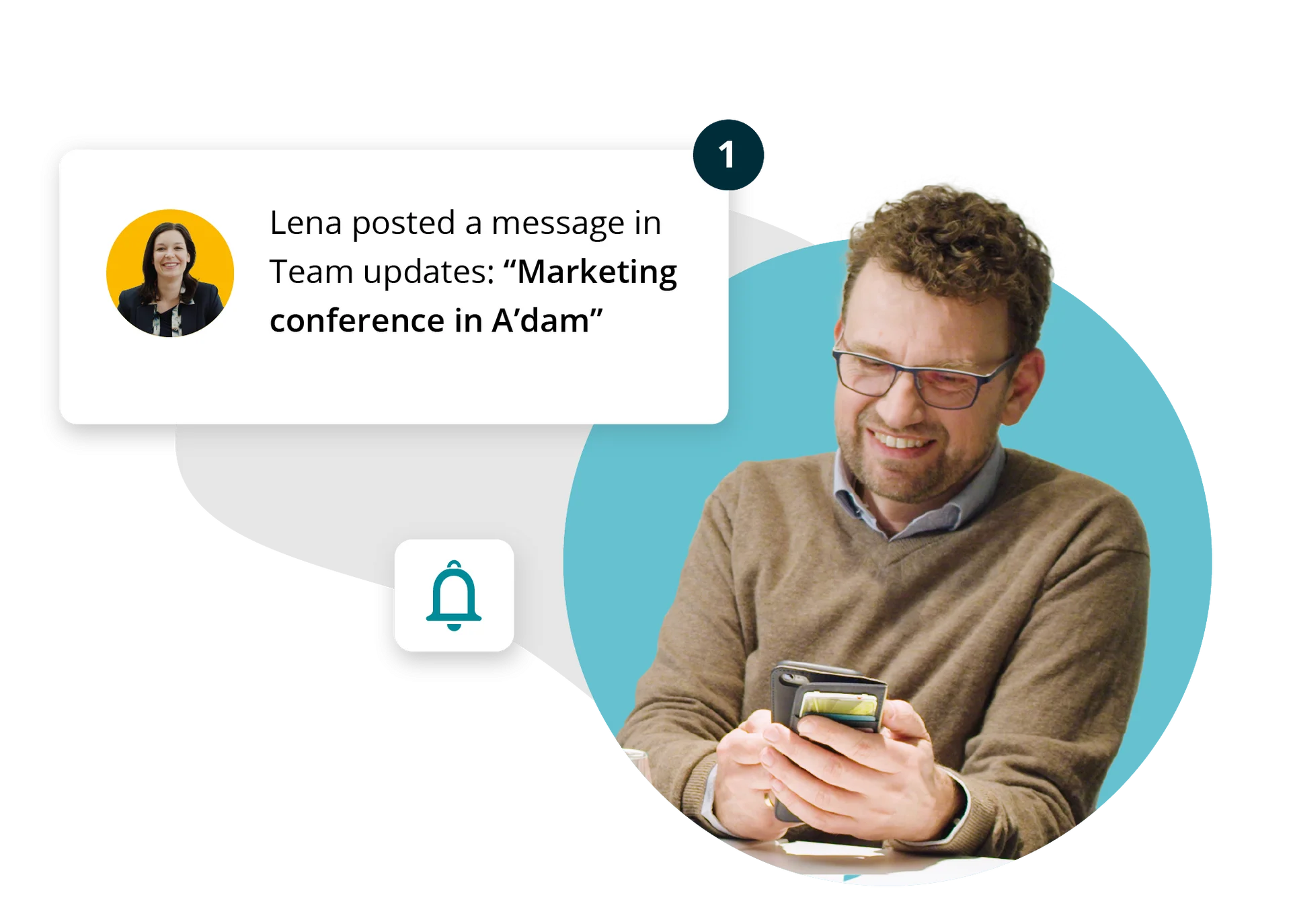 Curious about the possibilities?