Retain your new staff members and make sure they hit the ground running in their new position.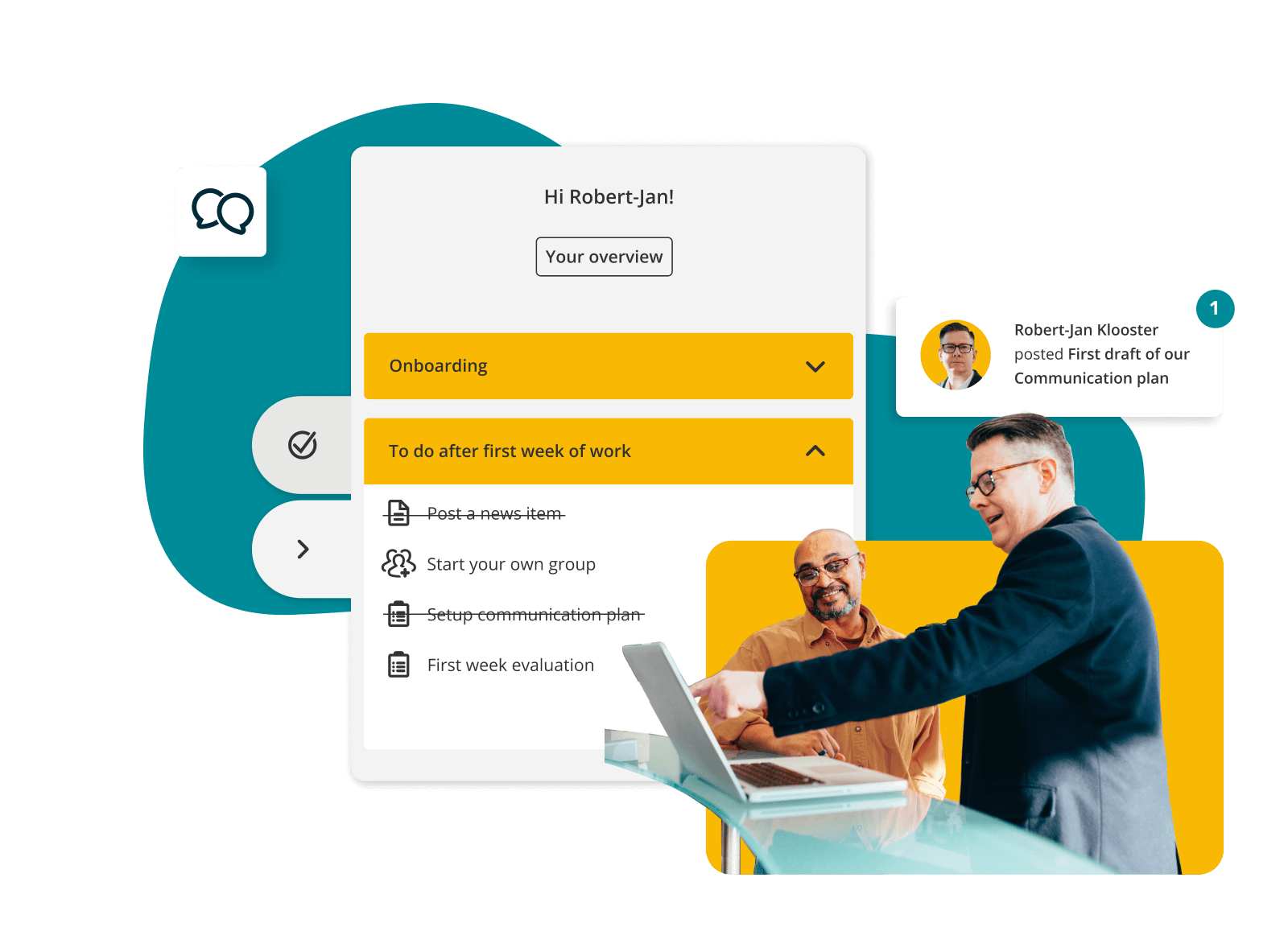 Feel at home quickly
Plek Onboarding provides proven templates that gradually introduce your new recruit to the organisation. With preboarding, this already begins before their first day, continuing to the first weeks or months after their start. In this way, a warm welcome is made concrete and practical.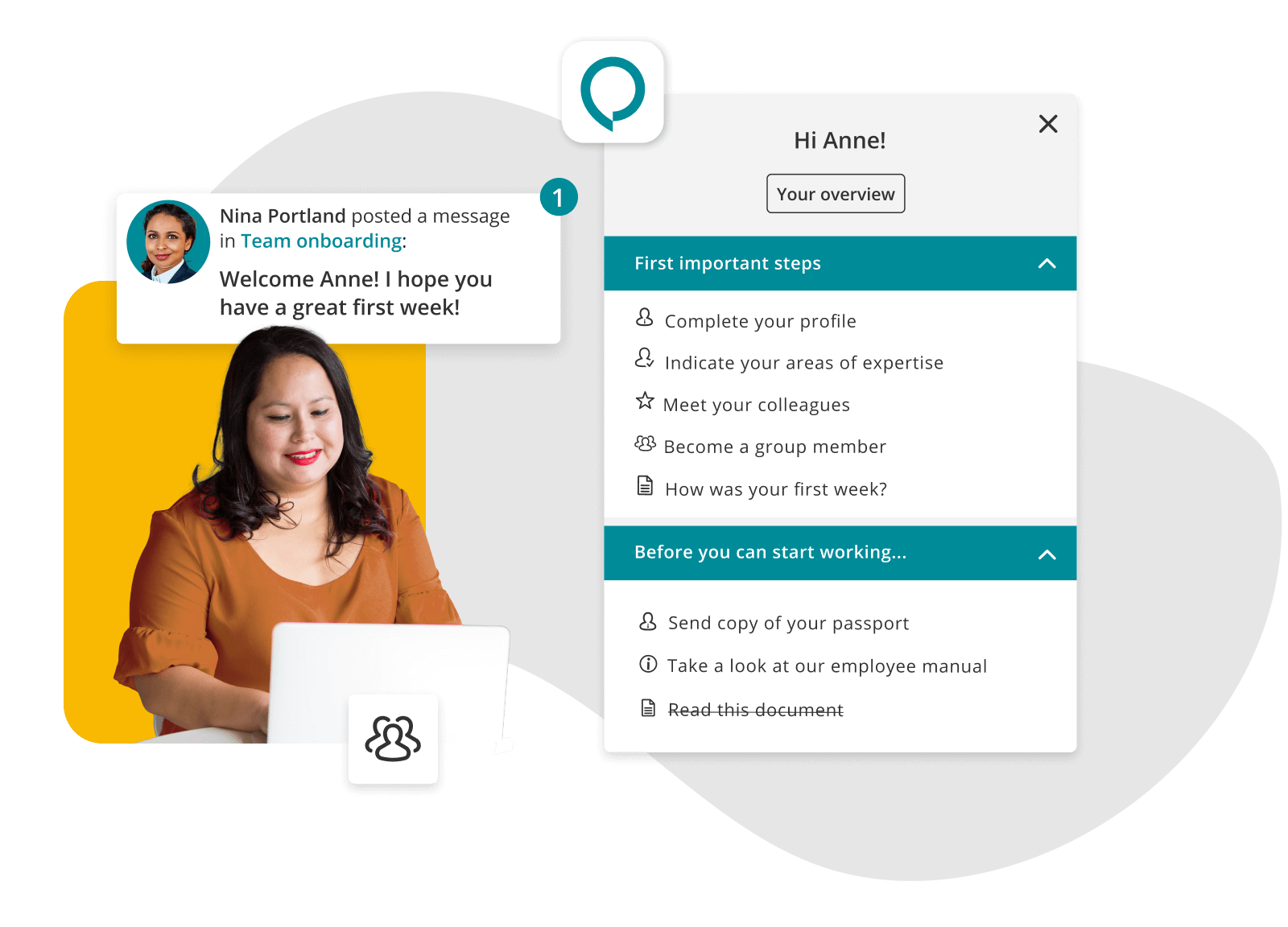 Control over the things new employees really care about
17% of all new recruits leave within the first three months – some even leave in the first week! But with the right onboarding, it is 58% more likely that your new employee is still with your organisation after three years. Plek Onboarding helps you prepare a warm welcome for your new employees, while giving you control and insight into whether these expectations are being met. And that is what new employees really care about.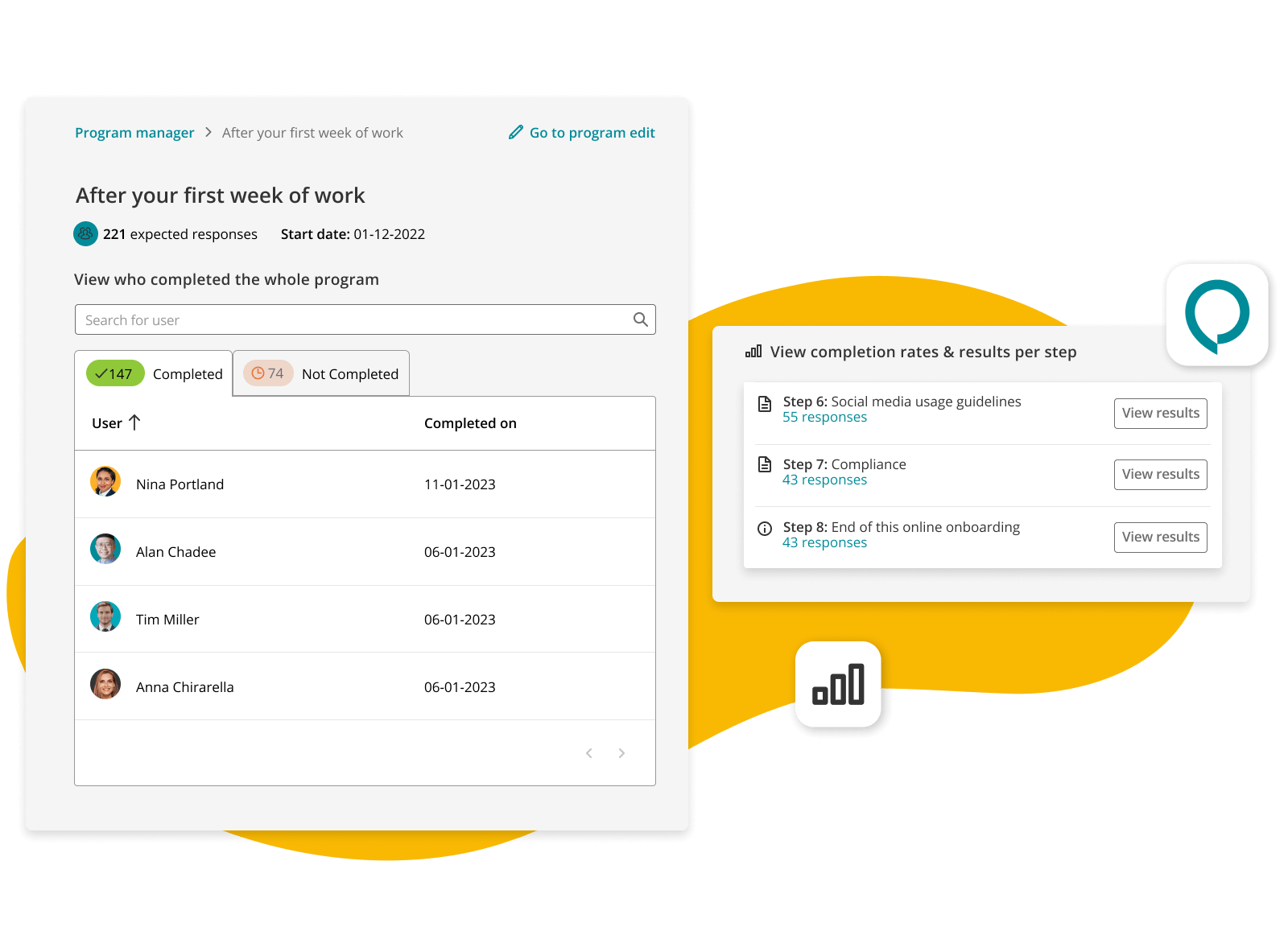 Insight into expectations
Expectations are highly personal. Meeting them implies driving connectedness and engagement. Plek Onboarding allows you to follow this throughout the onboarding process. You can track to which extent the new position and organisation meet the expectations of your new recruit. With these insights, you can take timely and targeted action to intervene.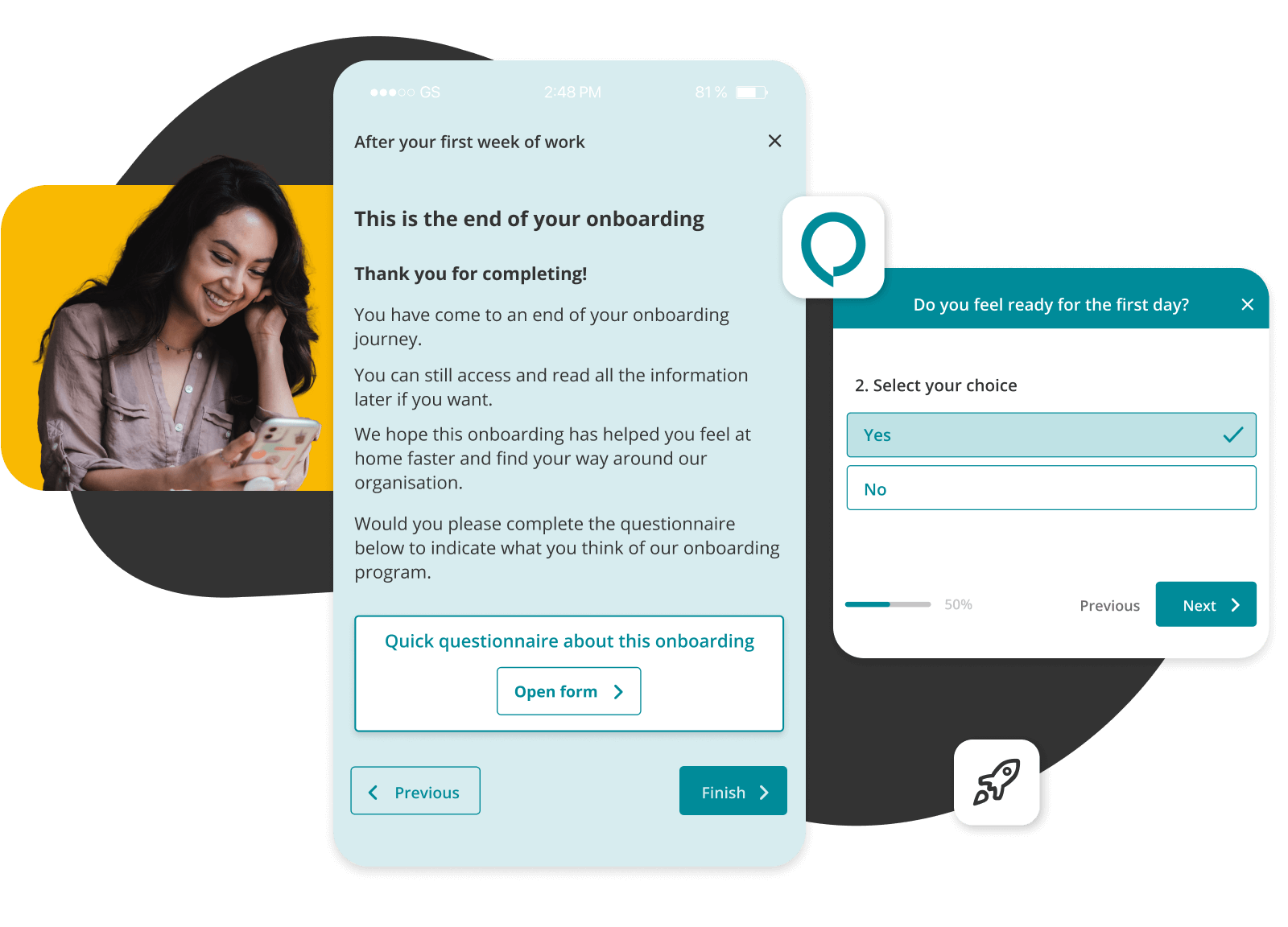 Independent Solution
Plek Onboarding can be used as a stand-alone solution or in combination with, for example, Plek Social Intranet to further improve the experience of new and existing employees. One example of a benefit is that, through integration, employees can directly welcome their new colleague.
Via Social Intranet
But there are many more advantages of onboarding through Plek Social Intranet, when compared to the use as a stand-alone app. The existing team is already active on the Social Intranet, which makes it easy to get to know each other, but also to locate and retrieve any relevant information. In this way, onboarding through Plek Social Intranet provides an effective resource for all, including the employees who have been with you for a while. This prevents the emergence of duplicate content.
Continued Onboarding
For our clients, usage of Plek Onboarding is not restricted to the introduction of new employees. In fact, they also use it to onboard new work instructions or processes, for example related to compliance or security. We call this continued onboarding; a concept perfectly suited for, for example, an internal transfer, a reorganisation or the introduction of new guidelines.
This is what sets Plek Onboarding apart
Department/rol
Set up onboarding based on role or department
Department/rol
Inspiration
Get inspired by customer experiences
Inspiration
Test
Test knowledge with quizzes
Test
Expectations
Manage expectations
Expectations
Programme
Easy customisation of programmes
Programme
App
From desktop and mobile
App
Resource
A valuable resource for all stakeholders
Resource
What our customers say about our Onboarding
"New volunteers follow an onboarding program via the app, which allows them to learn more about Johanniter Nederland and the holidays."
"As an organization, you really miss the connection between colleagues if you see onboarding and the intranet as two separate parts."
"Plek is a pleasant social interactive platform that contributes to the ambition of our organization to be close, approachable and transparent."
Curious about all the possibilities?